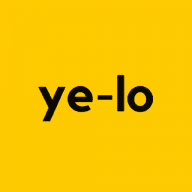 Free use of my music required attribution (click on text to copy):
Music track: Good Day
Source: https://www.lokhmatovmusic.com/
Free Background Music by Yevhen Lokhmatov
Good Day is an instrumental music track that is sure to put a spring in your step and a smile on your face. Featuring a lively, upbeat melody and a cheerful, positive vibe, this track is the perfect way to start your day on the right foot.
The track opens with a bright, cheerful melody played on a piano, accompanied by a light, playful percussion beat. As the track progresses, it builds in intensity and complexity, adding in layers of instrumentation and a driving rhythm. The overall effect is a track that is full of energy and positivity, sure to lift your spirits and get your body moving.
One of the great things about Good Day is that it is suitable for all ages. Whether you are a child or an adult, this track is sure to bring a smile to your face and brighten your mood. It's a great track to play when you need a little bit of joy and positivity in your life.
In addition to its upbeat and cheerful qualities, Good Day is also a very relaxing track. The soothing melodies and peaceful rhythms create a sense of calm and tranquility, making it the perfect track for winding down after a long day or for creating a peaceful atmosphere for relaxation and meditation.
Good Day is a track that is sure to be a hit with anyone who loves instrumental music. The lively, upbeat melodies and positive vibe are sure to grab your attention and lift your spirits. So why not give this track a listen and see how it can brighten your day?
Whether you are looking for something to lift your spirits, get you moving, or create a peaceful atmosphere, Good Day is the perfect instrumental music track. So why not give it a listen and see how it can improve your day?
Happy upbeat background music. Best for use in content related to kids, pets, nature, family, travel, Easter, Christmas, cooking and wedding. You can hear acoustic guitar, ukulele, piano, violin, bells and percussion.

This song is created for free unlimited usage on social media sites such as Youtube, Facebook, Instagram, TikTok etc. With your convenience in mind almost all compositions included different edit versions. Streaming platforms links gives access to listen and save tracks to your playlists. Please notice some restrictions about monetization here: Terms Of Use or F.A.Q.