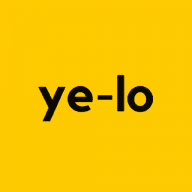 Free use of my music required attribution (click on text to copy):
Music track: Funny Cartoon
Source: https://www.lokhmatovmusic.com/
Free Background Music by Yevhen Lokhmatov
Funny upbeat happy music. Best for content related to cartoons, cooking, pets, travel, family, comedy, Easter and Christmas. You can hear strings, clarinet, claps, stomps and percussion.
The music track "Funny Cartoon" is a lively and cheerful composition that is perfect for any content related to cartoons, cooking, pets, travel, family, comedy, Easter, and Christmas. It is an upbeat and happy track that is sure to bring a smile to your face and lift your mood.
The track features a blend of various instruments, including strings, clarinet, claps, stomps, and percussion. The use of these instruments adds a playful and light-hearted feel to the composition, making it ideal for use in comedic and fun videos.
One of the most prominent features of the track is the use of strings. The strings give the composition a warm and inviting feel that draws listeners in and creates a sense of joy and happiness. The strings are complemented by the use of the clarinet, which adds a playful and quirky touch to the music.
In addition to the strings and clarinet, the track features claps and stomps that add a sense of rhythm and energy to the composition. These elements create a feeling of movement and excitement, making the track perfect for use in videos that feature action or movement.
The percussion in the track is also noteworthy. The use of percussion adds a sense of depth and complexity to the music, creating a more dynamic and engaging listening experience. The percussion is also used to create a sense of playfulness and humor, making the track ideal for use in comedic videos.
Overall, the track "Funny Cartoon" is a delightful and lively composition that is sure to bring a smile to your face. Its use of strings, clarinet, claps, stomps, and percussion creates a playful and light-hearted feel that is perfect for use in a variety of videos. Whether you're creating content related to cartoons, cooking, pets, travel, family, comedy, Easter, or Christmas, this track is an excellent choice that is sure to enhance your videos and delight your audience.

This song is created for free unlimited usage on social media sites such as Youtube, Facebook, Instagram, TikTok etc. With your convenience in mind almost all compositions included different edit versions. Streaming platforms links gives access to listen and save tracks to your playlists. Please notice some restrictions about monetization here: Terms Of Use or F.A.Q.