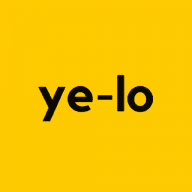 Free use of my music required attribution (click on text to copy):
Music track: Thriller
Source: https://www.lokhmatovmusic.com/
Free Background Music by Yevhen Lokhmatov
Dramatic cinematic music full of tension and suspense. Best for projects related to films, horror, documentary, thrillers, news and games. You can hear synth, strings, piano, percussion and drums.
"Thriller" is an instrumental music track that is full of suspense, tension, and drama. It is an excellent choice for any project that needs a captivating and intense soundtrack, such as films, documentaries, horror movies, thrillers, news, and games.
The music starts with a haunting melody played on a synth. The synth's sound is eerie and unsettling, creating an immediate sense of unease and suspense. The melody is slowly joined by other instruments, such as strings and piano, adding layers of complexity to the music.
As the music progresses, the tension builds. The tempo increases, and the percussion and drums become more prominent. The drums' deep, pounding beat creates a sense of urgency and danger, while the percussion adds a rhythmic layer that keeps the music moving forward.
Despite the music's intensity, there are also moments of respite. The melody occasionally drops out, leaving only the rhythm section to carry the music. These breaks in the music give the listener a chance to catch their breath before the tension starts building again.
As the music reaches its climax, the melody becomes more frenzied. The tempo increases, and the percussion and drums become more aggressive. The music feels like it is racing towards an inevitable conclusion, leaving the listener on the edge of their seat.
Overall, "Thriller" is an excellent piece of instrumental music that is perfect for any project that needs a sense of tension and drama. The use of synth, strings, piano, percussion, and drums creates a complex and layered sound that keeps the music interesting and engaging. Whether you're making a horror movie, a news report, or a documentary, "Thriller" is sure to provide the perfect soundtrack to capture your audience's attention.
This song is created for free unlimited usage on social media sites such as Youtube, Facebook, Instagram, TikTok etc. With your convenience in mind almost all compositions included different edit versions. Streaming platforms links gives access to listen and save tracks to your playlists. Please notice some restrictions about monetization here: Terms Of Use or F.A.Q.