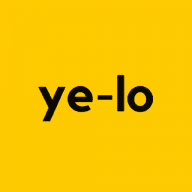 Free use of my music required attribution (click on text to copy):
Music track: Upbeat Fun
Source: https://www.lokhmatovmusic.com/
Free Background Music by Yevhen Lokhmatov
Happy uplifting indie pop rock music track. Best suited for projects related to travel, teen vlog, family, lifestyle, sport, business and tutorials. You can hear electric guitars, piano, bells and grooving drums.
Music has the ability to transform our mood and uplift our spirits. Upbeat Fun, an instrumental music track, is a prime example of this phenomenon. With its happy and uplifting indie pop rock sound, it is the perfect accompaniment for a variety of projects related to travel, teen vlog, family, lifestyle, sport, business, and tutorials. The track features electric guitars, piano, bells, and grooving drums, all of which come together to create a sound that is both energizing and infectious.
Upbeat Fun begins with a catchy guitar riff that immediately grabs the listener's attention. This is quickly followed by the introduction of the drums, which provide a steady beat and a sense of momentum. As the song progresses, the piano and bells are introduced, adding a layer of melody and texture to the track. The instrumentation is expertly arranged to create a sound that is both full-bodied and dynamic.
One of the defining characteristics of Upbeat Fun is its upbeat and positive vibe. The song is infused with a sense of joy and optimism that is infectious. It is impossible to listen to this track and not feel uplifted and inspired. This makes it the perfect choice for projects that require a sense of energy and enthusiasm, such as travel vlogs, sports highlights reels, and business presentations.
Another key feature of Upbeat Fun is its versatility. The song is well-suited to a wide range of projects, from family videos to lifestyle blogs. This is thanks to its universal appeal and its ability to evoke emotions that are universally relatable. Whether you are creating a tutorial video or a promotional reel for your business, Upbeat Fun is the perfect soundtrack.
The electric guitars in Upbeat Fun are particularly noteworthy. They provide a sense of edge and excitement to the track, while also driving the rhythm forward. The guitar work is skillful and expertly executed, adding a layer of complexity and depth to the overall sound. This is particularly evident in the song's chorus, where the guitars take center stage and really shine.
The drums in Upbeat Fun are also a highlight. They provide a solid foundation for the track, while also adding a sense of movement and momentum. The grooving beat is infectious and impossible to resist. It is the kind of beat that makes you want to get up and dance, and it is this sense of energy and fun that makes Upbeat Fun so special.
In terms of production, Upbeat Fun is top-notch. The sound quality is crystal clear, and the instrumentation is expertly mixed and balanced. This ensures that every element of the track is heard clearly, and that the song as a whole sounds cohesive and polished. It is clear that a great deal of care and attention went into the production of this track, and the result is a song that is both impressive and enjoyable.
In conclusion, Upbeat Fun is an instrumental music track that is well-suited to a wide range of projects. Its happy and uplifting indie pop rock sound is infectious and inspiring, and the expertly arranged instrumentation provides a full-bodied and dynamic sound. Whether you are creating a travel vlog, a family video, or a business presentation, Upbeat Fun is the perfect choice. Its versatility, upbeat vibe, and top-notch production make it a standout track that is sure to leave a lasting impression. This song is created for free unlimited usage on social media sites such as Youtube, Facebook, Instagram, TikTok etc. With your convenience in mind almost all compositions included different edit versions. Streaming platforms links gives access to listen and save tracks to your playlists. Please notice some restrictions about monetization here: Terms Of Use or F.A.Q.