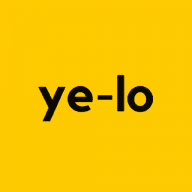 Free use of music logo required attribution (click on text to copy):
Music Logo: Sweet Piano Logo
Source: https://www.lokhmatovmusic.com/
Free Background Music by Yevhen Lokhmatov
"Sweet Piano Logo" is a delightful and charming music track that exudes a warm and inviting feeling with its gentle piano melody and subtle use of bells and fairy-like transitions. This track is perfect for commercials, advertisements, and promotional videos that require a lighthearted and cheerful tone.
The opening of the track immediately captures the listener's attention with its playful and upbeat piano melody. The notes dance and skip across the keys, creating a carefree and optimistic atmosphere. The addition of the cute bells adds a touch of innocence and whimsy to the track, evoking images of a child's toy or a tinkling wind chime on a summer's day.
As the track progresses, the transitions become more pronounced, creating a sense of magic and wonder. The fairy-like sounds that accompany the piano and bells are like a sprinkle of fairy dust, adding a touch of enchantment to the composition. The transitions also serve to keep the track fresh and interesting, preventing it from becoming repetitive or dull.
One of the strengths of "Sweet Piano Logo" is its versatility. The track's cheerful and optimistic tone makes it a great fit for a variety of products and services. The use of piano and bells creates a feeling of trust and reliability, making it ideal for advertising with banks, insurance companies, or any business that values the care and wellbeing of its customers. Additionally, the track's innocence and playfulness make it perfect for promoting products aimed at children or women.
The piano melody in "Sweet Piano Logo" is simple yet effective. It's easy to imagine the melody being played on a grand piano, perhaps in the corner of a cozy living room or in a small, intimate concert hall. The melody is also memorable and catchy, making it easy for the listener to remember and associate with the product or service being promoted.
Another strength of "Sweet Piano Logo" is its brevity. The track clocks in at just under a minute, making it perfect for short commercials or promotional videos. Despite its short length, the track manages to convey a sense of joy, playfulness, and enchantment, leaving a lasting impression on the listener.
In conclusion, "Sweet Piano Logo" is a charming and delightful music track that evokes feelings of warmth, trust, and enchantment. The gentle piano melody, combined with the use of bells and fairy transitions, creates a lighthearted and cheerful tone that is perfect for a wide variety of products and services. Whether promoting a baby product, confectionery, or a bank, "Sweet Piano Logo" is sure to leave a lasting impression on the listener.