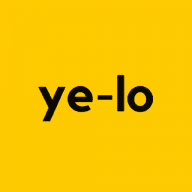 Free use of music logo required attribution (click on text to copy):
Music Logo: Magic Logo
Source: https://www.lokhmatovmusic.com/
Free Background Music by Yevhen Lokhmatov
"Magic Logo" is a contemporary and ethereal music track that is perfectly suited for a variety of creative and corporate projects. The track is characterized by its ambient synths and delicate windchimes bells that create a magical atmosphere, transporting listeners to a world of wonder and enchantment.
From the first note, "Magic Logo" sets a dreamy and uplifting tone, making it a perfect choice for a variety of applications. Whether you're creating a vlog intro, TV advertising, crowdfunding video, or viral marketing campaign, this track will elevate your content and captivate your audience. Its versatility also makes it an ideal choice for social media marketing, providing an engaging and captivating backdrop to your visuals.
The music's ambient synths have a modern and futuristic quality, creating a sense of possibility and wonder. The sound is rich and layered, with a subtle complexity that keeps the listener engaged. The windchimes bells, on the other hand, have a timeless quality that harks back to ancient magic and folklore. Together, these elements create a unique and captivating soundscape that is both modern and timeless.
"Magic Logo" has a delicate and intricate structure that builds gradually, adding new layers of sound and texture as it progresses. The music begins with a soft and subtle intro that sets the tone for the piece. The synths and bells gradually become more prominent, building in intensity and complexity as the track develops.
The climax of the piece is powerful and emotional, with a soaring melody that captures the listener's imagination. This is followed by a gentle and serene outro that brings the music to a peaceful and satisfying conclusion. Throughout the track, the interplay between the synths and bells creates a sense of movement and progression that keeps the listener engaged and enthralled.
Overall, "Magic Logo" is a modern and fairy-like music track that is perfect for a range of creative and corporate applications. Its ethereal and magical sound creates a captivating atmosphere that will transport your audience to a world of wonder and enchantment. Whether you're creating a vlog intro, TV advertising, or social media marketing campaign, this track will add a touch of magic and whimsy to your content, making it more engaging and memorable.