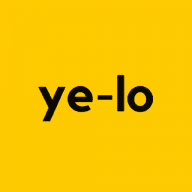 Free use of music sound effect required attribution (click on text to copy):
Sound effect: Bubble Transition
Source: https://www.lokhmatovmusic.com/
Free Background Music by Yevhen Lokhmatov

Bubble Transition Sound Effect: Elevating Your Multimedia Productions
Sound effects play a crucial role in enhancing the auditory experience of multimedia content. From movies and television shows to video games and commercials, sound effects contribute to the overall immersion and impact of the visuals. In this article, we will explore the captivating sound effect known as "Bubble Transition." This unique audio element adds a touch of cinematic magic, providing a fluid and dynamic transition between scenes, logos, or other multimedia elements. Join us as we delve into the intricacies of Bubble Transition, its characteristics, and its applications, demonstrating how it can elevate your productions to new heights.
Understanding Bubble Transition
1.1 Definition and Overview: Bubble Transition is a sound effect designed to mimic the sound of bubbles rising and floating in a liquid. It incorporates a combination of cinematic elements, fluttering sounds, and swoosh-like movements to create a smooth and captivating audio transition.
1.2 Capturing the Essence of Bubbles: To create an authentic Bubble Transition sound effect, sound designers often utilize a variety of techniques. These may include recording real bubbles in water, manipulating audio samples, or employing advanced synthesizers to generate unique bubble-like sounds.
1.3 Characteristics and Elements: Bubble Transition sound effects typically comprise fluttering or fly-by sounds, creating a sense of motion or movement. They can be short and subtle or long and pronounced, depending on the desired effect. Additionally, the audio may be further enhanced with reverberation or other effects to create a more immersive experience.
Applications of Bubble Transition
2.1 Film and Television: Bubble Transitions are frequently employed in film and television productions to smoothly transition between scenes or highlight specific moments. They add a touch of elegance and whimsy, creating a seamless flow and enhancing the visual storytelling.
2.2 Logo Introductions and Outros: When it comes to branding or video intros/outros, Bubble Transition sound effects can infuse a sense of enchantment and wonder. The subtle yet distinct sound of bubbles rising can create a unique sonic identity for a brand, making it memorable and engaging for the audience.
2.3 Video Game Design: In the realm of video games, Bubble Transitions can be used during level transitions, cutscenes, or to indicate the appearance or disappearance of objects. The dynamic and fluid nature of the sound effect complements the visual elements, adding an extra layer of immersion for players.
2.4 Multimedia Presentations: Bubble Transitions find their place in multimedia presentations, be it corporate slideshows or educational content. By incorporating these sound effects, presenters can enhance the visual impact and maintain audience engagement throughout their presentations.
Implementing Bubble Transition
3.1 Sound Design Techniques: Creating Bubble Transitions requires a combination of creativity and technical skills. Sound designers can employ various tools and software such as digital audio workstations (DAWs) and plugins to shape and manipulate the sound to achieve the desired effect.
3.2 Timing and Syncing: Precise timing and syncing of the Bubble Transition sound effect with the visuals are crucial for achieving a seamless transition. This ensures that the audio complements the on-screen action and enhances the overall viewer experience.
3.3 Mixing and Mastering: To ensure the Bubble Transition sound effect fits harmoniously within the audio mix, sound engineers use techniques such as equalization, compression, and spatial effects. These processes help achieve a balanced sound and create depth and space within the auditory landscape.
Conclusion
Bubble Transition sound effects provide a captivating and versatile tool for sound designers, filmmakers, video game developers, and multimedia creators. They offer a unique auditory experience, seamlessly connecting various elements of a production and enhancing the overall viewer engagement. Whether used in film, television, branding, or multimedia presentations, Bubble Transitions elevate the production value and contribute to the immersive experience. By harnessing the power of this sound effect, creators can unlock new dimensions of creativity, captivating their audiences and leaving a lasting impression.
Incorporate the Bubble Transition sound effect into your next project and watch as your visuals come to life, bridging scenes, and capturing the imagination of your viewers. Let the gentle rise and movement of bubbles add that extra touch of magic to your multimedia creations.