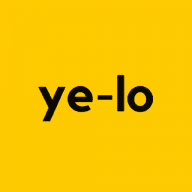 Free use of music logo required attribution (click on text to copy):
Music Logo: Energy High Tech Logo
Source: https://www.lokhmatovmusic.com/
Free Background Music by Yevhen Lokhmatov

"Energy High Tech Logo" is an electrifying and dynamic music intro that perfectly encapsulates the futuristic and technological themes of the digital age. With its modern and cutting-edge sound, this piece of music is sure to grab your attention and captivate you from the very first note.
The opening of "Energy High Tech Logo" is characterized by a pulsating and intense beat, which immediately sets the tone for the rest of the piece. This driving rhythm is underpinned by a throbbing bassline, which adds weight and depth to the sound. At the same time, sharp and precise synthesizer sounds cut through the mix, creating an overall feeling of energy and motion.
As the music progresses, the intensity of the beat and the synthesizer sounds only increases. Layers of additional instrumentation are added to the mix, including electronic percussion, high-pitched arpeggios, and soaring pad sounds. These elements combine to create a rich and full-bodied sound that feels both futuristic and immersive.
Despite its electronic and high-tech sound, "Energy High Tech Logo" also has a distinct sense of drama and tension. There is a feeling of building anticipation throughout the music, as if something momentous is about to happen. This is achieved through the use of rising and falling melodies, as well as carefully timed pauses and breaks in the beat.
Towards the end of the piece, the music reaches a crescendo, with all of the different elements coming together in a final burst of energy. This culminates in a dramatic and satisfying conclusion, which leaves the listener feeling energized and inspired.
Overall, "Energy High Tech Logo" is a masterful piece of music that perfectly captures the spirit of modern technology and innovation. With its intense beat, precise synthesizer sounds, and soaring melodies, this music intro is sure to make a lasting impression on anyone who hears it.