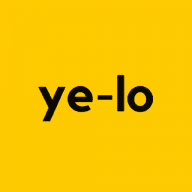 Free use of music logo required attribution (click on text to copy):
Music Logo: Fairy Bells Jingle
Source: https://www.lokhmatovmusic.com/
Free Background Music by Yevhen Lokhmatov

Fairy Bells Jingle: A Magical Journey into Enchanting Melodies
Instrumental music has the remarkable ability to evoke emotions and transport listeners to different realms. One such enchanting composition is the instrumental track titled "Fairy Bells Jingle." With its delightful combination of glockenspiel, celesta, and marimba, this piece offers a whimsical and captivating experience. Perfect for various creative endeavors such as podcast or vlog intros, radio show jingles, or game assets, "Fairy Bells Jingle" brings forth a world of fairy tales, magic, and childhood dreams. In this article, we will delve deeper into the captivating elements of this instrumental masterpiece, exploring its themes, moods, and the endless possibilities it holds for artistic expression.
Unveiling the Fairy Tale Atmosphere
"Fairy Bells Jingle" conjures an atmosphere of wonder, whisking listeners away to a realm of fairies, magical creatures, and hidden wonders. The delicate interplay of glockenspiel, celesta, and marimba creates a sound palette reminiscent of tinkling bells and evokes a sense of childlike curiosity. The composition's whimsical nature makes it the perfect accompaniment for projects in need of a touch of fairy tale charm.
The Artistry of Fantasy
With its gentle melodies and ethereal tones, "Fairy Bells Jingle" paints a vivid picture of a fantastical world. The music captures the essence of fantasy, portraying imaginary landscapes filled with mystical creatures and breathtaking scenery. It sparks the listener's imagination, inviting them to embark on a magical journey where anything is possible.
The Delight of Childhood Memories
The sweet and innocent nature of "Fairy Bells Jingle" taps into the nostalgia of childhood. The sound of the glockenspiel, celesta, and marimba brings to mind the playful innocence of youth and the joyous moments spent exploring imaginary realms. This composition has the power to transport adults back to their carefree days, reminding them of the wonders they once believed in.
Inspiring Creative Expression
The enchanting qualities of "Fairy Bells Jingle" make it a versatile asset for various artistic endeavors. Its magical and dreamy qualities make it an ideal choice for textile designs, graphic illustrations, and animations, allowing artists to infuse their creations with a sense of whimsy and wonder. Moreover, the composition's upbeat and cheerful nature can serve as an inspiration for writers, painters, and other creatives looking to evoke a lighthearted and joyful atmosphere.
The Allure of Festive Occasions
The cheerful and bell-like qualities of "Fairy Bells Jingle" make it a perfect addition to holiday celebrations. Whether it's Christmas, New Year, or any other festive occasion, this composition can serve as a delightful backdrop, creating a merry and magical atmosphere for gatherings and events. Its playful nature can also be incorporated into commercials, adding a touch of enchantment to promote holiday sales and special offers.
The Versatility of "Fairy Bells Jingle"
Beyond its obvious appeal for specific creative projects, "Fairy Bells Jingle" holds immense potential for a wide range of applications. Its simplicity and charm make it suitable for children's content, such as cartoons and animated films. Additionally, the track's mysterious undertones can lend itself to video game soundtracks, heightening the sense of adventure and intrigue. Furthermore, the composition's dreamy and evocative nature can be employed effectively in meditative or relaxation-themed media.
Conclusion
"Fairy Bells Jingle" is a remarkable instrumental composition that weaves a tapestry of magic, fantasy, and childlike wonder. With its glockenspiel, celesta, and marimba melodies, it captures the essence of fairy tales, transporting listeners to enchanted realms. From podcast intros to game assets, this track offers a wealth of possibilities for artists and creators to infuse their projects with a touch of whimsy and joy. Whether you are seeking to evoke childhood memories, add a magical atmosphere, or inspire creative expression, "Fairy Bells Jingle" is a delightful choice that will leave a lasting impression on both creators and listeners alike.