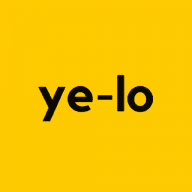 Free use of music logo required attribution (click on text to copy):
Music Logo: Ending Mallets Jingle
Source: https://www.lokhmatovmusic.com/
Free Background Music by Yevhen Lokhmatov

"Ending Mallets Jingle: A Captivating Melody of Joy and Creativity"
Introduction: Instrumental music has the remarkable ability to evoke emotions, set the mood, and captivate listeners without the use of lyrics. Among the myriad of instrumental tracks, one stands out as a delightful and enchanting piece— the "Ending Mallets Jingle." With its vibrant combination of glockenspiel, celesta, and marimba, this track offers a melodic journey that is perfect for various media applications. Whether it's a podcast or vlog intro, a radioshow jingle, or a game asset, the "Ending Mallets Jingle" creates an atmosphere of cheerfulness and positivity. In this article, we will explore the mesmerizing qualities of this track, its potential uses, and the impact it can have on various industries and creative endeavors.
The Enchanting Mallets: At the core of the "Ending Mallets Jingle" lies the magic of mallet instruments. The glockenspiel, celesta, and marimba bring a unique and playful charm to the composition. The glockenspiel's bright and crystalline tones, the celesta's gentle and ethereal sound, and the marimba's warm and resonant vibrations blend harmoniously to create a captivating musical tapestry.
A Joyful and Positive Soundscape: With its cheerful and upbeat melodies, the "Ending Mallets Jingle" instantly uplifts the listener's spirit. The percussion-driven nature of the track, enhanced by the use of drum mallets, adds a rhythmic liveliness that conveys a sense of energy and enthusiasm. The combination of mallet instruments and percussion elements generates a joyful soundscape that radiates positivity and happiness.
Versatile Applications: The versatility of the "Ending Mallets Jingle" makes it an ideal choice for a wide range of applications. Its bright and vibrant character lends itself well to podcast or vlog intros, instantly grabbing the audience's attention and setting an optimistic tone for the content to follow. The jingle's rhythmic qualities also make it an excellent choice for radioshow intros, adding a touch of excitement and anticipation. Moreover, the track's playful and lively nature can enhance the gaming experience by providing a catchy and memorable background music asset.
Impact on Creative Industries: In the world of art, fashion, and creative endeavors, the "Ending Mallets Jingle" can serve as an inspiring and uplifting accompaniment. Its joyful melodies and positive vibes can amplify the impact of visual presentations, fashion shows, or art exhibitions. By seamlessly blending with these artistic expressions, the jingle fosters a sense of creativity and enthusiasm within the audience, creating an immersive experience.
The Business Connection: Beyond the realms of creative industries, the "Ending Mallets Jingle" holds relevance in the business world as well. With its cheerful and friendly tones, it can be employed as a background track for corporate videos, presentations, and advertisements. The jingle's uplifting nature can evoke a positive response from viewers, enhancing brand perception and leaving a lasting impression on potential clients or customers.
Fostering Focus and Productivity: In industries that require focus and concentration, such as law firms or professional services, the "Ending Mallets Jingle" can play a vital role. Its rhythmic and energetic composition can serve as a backdrop for tasks that demand attention to detail, enhancing productivity and creating an engaging working environment.
A Universal Language: Music transcends cultural boundaries, and the "Ending Mallets Jingle" is no exception. Its universal appeal and captivating melodies make it suitable for a diverse range of audiences and contexts. Regardless of language or background, the jingle's positive and playful character resonates with listeners, creating a connection that transcends cultural and geographical barriers.
Conclusion: The "Ending Mallets Jingle" is a mesmerizing instrumental track that captivates listeners with its combination of glockenspiel, celesta, and marimba. Its cheerful and positive tones create a joyful soundscape that can enhance a variety of media applications, including podcast and vlog intros, radioshow jingles, and gaming assets. This versatile track also leaves its mark on creative industries, businesses, and spaces where focus and productivity are crucial. As a universal language, the "Ending Mallets Jingle" has the power to evoke emotions, inspire creativity, and foster connections across diverse cultures and industries. So, immerse yourself in the enchanting melodies and let the mallets take you on a delightful musical journey.