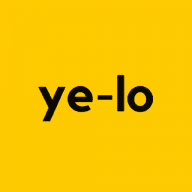 Free use of my music required attribution (click on text to copy):
Music track: Rising Tension
Source: https://www.lokhmatovmusic.com/
Free Background Music by Yevhen Lokhmatov

"Rising Tension" is a powerful instrumental track that is perfect for creating a sense of anticipation, drama and suspense. With its haunting melodies and pulsing rhythms, this track is sure to keep listeners on the edge of their seats.
At the beginning of the track, the sound of a deep, resonant piano sets the mood, creating a sense of foreboding and unease. As the music continues to build, a low, pulsing percussion beat enters, adding a sense of urgency and tension.
The string section then enters with a haunting melody, slowly building in intensity as the music progresses. The strings are rich and emotive, adding a sense of depth and complexity to the track.
As the track continues, the tension builds steadily, with each new element adding to the sense of unease and anticipation. The percussion grows more insistent, the strings more frenzied, until the music reaches a crescendo of sound and energy.
Throughout the track, there is a sense of rising energy, as if the music is building towards some inevitable climax. This makes "Rising Tension" perfect for use in content related to horror, detective, documentary, crime, war, games and thriller. Whether you're creating a film or a video game, this track is sure to keep your audience engaged and on the edge of their seats.
One of the standout features of "Rising Tension" is the way that it balances different elements of sound. The piano provides a strong, foundational element to the track, while the strings and percussion add a sense of complexity and depth. There is a sense of contrast between the different elements of the music, which adds to the overall feeling of tension and suspense.
Another key element of "Rising Tension" is the use of dynamics. The music starts off relatively quiet and understated, gradually building in intensity as it progresses. This creates a sense of anticipation and builds towards a powerful, climactic finale.
Overall, "Rising Tension" is a powerful and emotive instrumental track that is perfect for use in a variety of different contexts. Whether you're creating a horror film, a crime drama or a video game, this track is sure to keep your audience engaged and on the edge of their seats. With its haunting melodies, pulsing percussion and powerful strings, "Rising Tension" is a must-have for anyone looking to create a sense of drama, suspense and anticipation in their work.

This song is created for free unlimited usage on social media sites such as Youtube, Facebook, Instagram, TikTok etc. With your convenience in mind almost all compositions included different edit versions. Streaming platforms links gives access to listen and save tracks to your playlists. Please notice some restrictions about monetization here: Terms Of Use or F.A.Q.