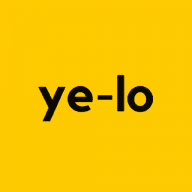 Free use of music logo required attribution (click on text to copy):
Music Logo: Ordinary Day Cue
Source: https://www.lokhmatovmusic.com/
Free Background Music by Yevhen Lokhmatov

"Exploring the Tranquil Depths of 'Ordinary Day Cue': A Journey through Relaxing Indie Pop Rock Instrumental"
Introduction:
Instrumental music has a unique ability to transport listeners to a realm of emotions and experiences without relying on lyrics. One such captivating track that epitomizes this enchanting power is "Ordinary Day Cue." This indie pop rock composition embraces a calm and thoughtful mood, immersing listeners in a serene soundscape. With atmospheric clean electric guitar, groovy drums, and soothing strings, "Ordinary Day Cue" captivates with its melodic allure and resonant fade-out to reverberation. Join us as we delve deeper into this musical gem and unravel the multitude of emotions it evokes.
Setting the Mood with Ambient and Atmospheric Elements
"Ordinary Day Cue" initiates its captivating journey by enveloping listeners in an ambient and atmospheric soundscape. The ethereal combination of delicate instrumental layers transports the audience to a realm of tranquility and introspection. The track's carefully crafted sonic landscape, with its subtle nuances and sweeping melodies, creates an immersive experience that invites listeners to escape the hustle and bustle of everyday life.
Calmness and Reflection through Clean Electric Guitar
At the core of "Ordinary Day Cue" lies the mesmerizing sound of clean electric guitar. This instrument serves as the driving force, infusing the composition with a sense of calmness and introspection. The gentle strums and melodic riffs create a soothing atmosphere, allowing the listener's mind to wander and contemplate. The clean electric guitar adds a touch of elegance and grace to the overall composition, making it a perfect accompaniment for moments of relaxation and reflection.
Groovy Drums and the Rhythmic Backbone
The track's groovy drums provide a rhythmic backbone, instilling a subtle energy that keeps the composition moving forward. While maintaining a laid-back vibe, the drums introduce a sense of momentum and fluidity. Their presence adds a layer of depth and dynamism, further enhancing the listening experience. The seamless integration of the drums with the other instrumental elements ensures a cohesive and balanced musical journey.
Calm Strings and Emotional Resonance
Adding a touch of emotional depth, the calm strings in "Ordinary Day Cue" contribute to the track's contemplative mood. Their gentle and melodic presence tugs at the heartstrings, evoking feelings of nostalgia, serenity, and even a hint of melancholy. The strings complement the other instruments flawlessly, weaving a tapestry of harmonious melodies that envelop listeners in an embrace of tranquility and introspection.
Unveiling the Sonic Palette
"Ordinary Day Cue" stands as a versatile piece that finds its place in various contexts. Its cinematic essence allows it to seamlessly blend into background scores, creating a captivating ambiance for film scenes and documentaries. The track's ethereal qualities lend themselves well to corporate videos, providing an uplifting and motivational backdrop for presentations or advertisements. Furthermore, its relaxing and dreamy nature makes it an ideal choice for lounges, spas, and other wellness environments seeking to create a serene and positive atmosphere.
Embracing the Sublime with "Ordinary Day Cue"
In conclusion, "Ordinary Day Cue" is a captivating instrumental track that excels in creating a calm and thoughtful mood. Its amalgamation of ambient, atmospheric, and indie pop rock elements takes listeners on a mesmerizing journey of relaxation and introspection. With its clean electric guitar, groovy drums, and serene strings, the track paints a sonic landscape that transcends the boundaries of words, allowing listeners to immerse themselves in its beauty. Whether seeking solace or inspiration, "Ordinary Day Cue" offers a respite from the ordinary and invites listeners to explore the depths of their own emotions and experiences.
In the realm of instrumental music, "Ordinary Day Cue" shines as a testament to the power of melodies, harmonies, and rhythms to evoke profound emotions and transport us to extraordinary realms. Its fusion of various genres and its ability to adapt to diverse settings make it a versatile piece that resonates with audiences from all walks of life. So, let the melodic strains of "Ordinary Day Cue" whisk you away on a captivating journey of tranquility and self-discovery, allowing the music to speak the unspoken and awaken the extraordinary within.