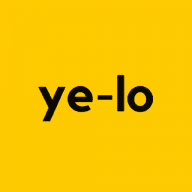 License
Included versions:
Optimistic Logo (0:05)
✔ You can use this music in your videos WITH MONETIZATION forever (Youtube, Facebook, Instagram,…).
➕ Included music pack with high quality WAV versions
❌ No Song Making
❌ No Audiobook
❌ No Music Remix
✔ Podcast
✔ Music on Hold, Background music (Bar, Shop, Gym,…)
✔ Digital Paid Advertising
✔ Application, Software, Game, E-learning / Online Course
✔ Application, Software, Game, E-learning / Online Course
✔ Wedding videographer
✔ Public Performance (non web): Film, Video, Play, Fair, Exhibit
✔ TV, Radio, V.O.D, Cinema
➕ You will get PDF file with license for use on email
"Optimistic Logo" is a bright and uplifting music intro that is perfect for projects that require a positive and optimistic tone. This piece of music is characterized by its use of major chords, piano and bells that create a sense of warmth and joy.
The intro begins with a series of soft piano notes that create a sense of calm and serenity. These notes are soon joined by a series of bells that add a touch of brightness and optimism to the music. Together, these instruments create a sense of harmony and balance that sets the tone for the rest of the piece.
As the intro progresses, the music builds in intensity, with more layers of sound added to the mix. The music remains positive and uplifting, with the addition of sound effects that enhance the overall impact of the music. These sound effects include claps, chimes, and other percussion instruments that create a sense of excitement and joy.
One of the defining features of this intro is its compact and impactful structure. The music is designed to make an impact in a short amount of time, with a runtime of just a few seconds. Despite its brevity, the music is still able to convey a sense of optimism and positivity that is sure to leave a lasting impression on the listener.
Overall, "Optimistic Logo" is a piece of music that is perfect for any project that requires a positive and uplifting tone. Whether it is for a commercial, a corporate presentation, or a video game, this intro is sure to capture the attention of the listener and create a sense of joy and happiness. With its use of piano, bells, and sound effects, this piece of music is the perfect choice for any project that needs a touch of optimism and positivity.