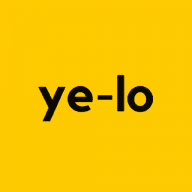 Free use of my music required attribution (click on text to copy):
Music track: Tropical Dance
Source: https://www.lokhmatovmusic.com/
Free Background Music by Yevhen Lokhmatov
Cheerful and happy tropical island pop background music. Best for use in projects related to exotic travels, holidays, fashion, teen vlogs and sport.
If you're looking for an instrumental track that embodies the carefree spirit of tropical islands and happy-go-lucky vibes, then "Tropical Dance" is the perfect choice. With its upbeat tempo and catchy melody, this track is sure to make you want to dance and feel the warm sun on your skin.
As the name suggests, "Tropical Dance" is a lively and cheerful pop background music that draws inspiration from the vibrant and colorful culture of tropical islands. It features a fusion of various musical elements, including Caribbean beats, African rhythms, and electronic sounds, creating a unique and exciting soundscape that will transport you to a world of fun and adventure.
The track starts with a gentle and catchy guitar riff that sets the tone for the rest of the song. It then builds up gradually, introducing layers of drums, percussion, and synth sounds that create a vibrant and dynamic sound. The rhythm is fast-paced and energetic, with a steady beat that will keep you moving and grooving.
One of the most notable features of "Tropical Dance" is its use of exotic instruments such as steel drums, marimbas, and congas. These instruments add an authentic and organic feel to the track, evoking images of palm trees swaying in the breeze, turquoise waters, and white sandy beaches.
The melody is simple yet effective, with a catchy hook that will stay in your head long after you've finished listening to the track. It's the kind of music that will put a smile on your face and make you feel good inside.
So, where can you use "Tropical Dance"? The track is versatile and can be used in a variety of projects related to exotic travels, holidays, fashion, teen vlogs, and sports. It's perfect for travel videos, adventure vlogs, beach parties, fashion shows, and sports events.
If you're a content creator, "Tropical Dance" can be a great addition to your video or podcast. It will help you set the mood and create a fun and upbeat atmosphere that will keep your audience engaged and entertained.
In conclusion, "Tropical Dance" is a fun and vibrant instrumental track that captures the essence of tropical islands and the carefree spirit of summer. It's perfect for anyone looking for a happy and upbeat background music that will make them feel good inside. So, put on your dancing shoes, and let "Tropical Dance" take you on a journey to a world of sunshine, palm trees, and good vibes.
This song is created for free unlimited usage on social media sites such as Youtube, Facebook, Instagram, TikTok etc. With your convenience in mind almost all compositions included different edit versions available down below. Streaming platforms links gives access to listen and save tracks to your playlists. Please notice some restrictions about monetization here: Terms Of Use or F.A.Q.