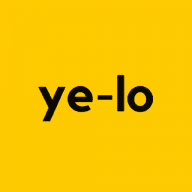 Free use of music logo required attribution (click on text to copy):
Music Logo: High Tech Minimal Logo
Source: https://www.lokhmatovmusic.com/
Free Background Music by Yevhen Lokhmatov

"High Tech Minimal Logo: An Electrifying Journey into Futuristic Soundscapes"
In the vast realm of instrumental music, "High Tech Minimal Logo" stands as a captivating and innovative track that takes listeners on a mesmerizing sonic journey. This minimal downtempo composition expertly blends glitch sound effects, ambient melodies, harmonies, and pure electronic percussion grooves to create a distinctive and futuristic musical experience. Perfectly suited for corporate, high tech, innovation, education, and tutorial projects, this track encompasses a wide range of emotions and evokes a sense of technological advancement and sophistication. In this article, we will explore the various elements and characteristics that make "High Tech Minimal Logo" a remarkable piece of instrumental music.
The Sonic Landscape
At the heart of "High Tech Minimal Logo" lies an intricately woven tapestry of ambient and chill vibes. The track's minimalist approach allows for a heightened focus on each individual sound element, creating a crystal-clear sonic experience. Through its digital sound palette and carefully crafted textures, this composition creates a futuristic atmosphere that captures the essence of technological innovation and advancement.
The Fusion of Genres
Drawing inspiration from diverse musical genres, "High Tech Minimal Logo" seamlessly blends elements of downtempo, electronic, and glitch music. The fusion of these genres results in a unique and captivating sound that appeals to a wide range of listeners. The track's downtempo rhythm provides a smooth and relaxed foundation, while the glitchy sound effects and electronic percussion add an edgy and experimental touch.
Emotional Resonance
While "High Tech Minimal Logo" may be associated with high-tech and corporate projects, it possesses an emotional depth that sets it apart from traditional logo tracks. The carefully crafted melodies and harmonies evoke a sense of elegance and sophistication, imbuing the composition with a touch of emotive power. This emotional resonance allows the track to transcend its functional purpose and connect with listeners on a deeper level.
Versatile Applications
With its versatile nature, "High Tech Minimal Logo" finds its home in a variety of creative projects. Its futuristic sound and energetic groove make it a perfect fit for corporate presentations, high-tech advertisements, and educational tutorials. The track's ability to seamlessly integrate into visual media such as TV shows, web content, and product presentations is a testament to its adaptability and effectiveness as a sonic branding tool.
The Impact of "High Tech Minimal Logo"
As an instrumental track, "High Tech Minimal Logo" has the power to enhance the overall impact of a project without overpowering the visuals or messaging. Its carefully designed composition and attention to detail create an auditory experience that reinforces the themes of innovation, technology, and progress. The dynamic nature of the track allows it to serve as an effective stinger or ident, creating memorable moments and leaving a lasting impression on the audience.
Conclusion:
"High Tech Minimal Logo" is a standout instrumental track that embodies the essence of technological advancement, sophistication, and innovation. Its minimalist approach, fusion of genres, emotional resonance, and versatile applications make it an ideal choice for a wide range of projects. Whether used in corporate presentations, high-tech advertisements, educational tutorials, or any visual media, this track leaves a lasting impact and elevates the overall experience. By taking listeners on a mesmerizing journey through futuristic soundscapes, "High Tech Minimal Logo" establishes itself as a captivating and essential addition to any creative endeavor.