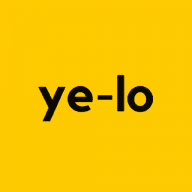 Free use of music logo required attribution (click on text to copy):
Music Logo: Stomp Clap Percussion Ident
Source: https://www.lokhmatovmusic.com/
Free Background Music by Yevhen Lokhmatov

"Stomp Clap Percussion Ident: A Dynamic and Catchy Instrumental Track for Epic Openers and Trailers"
Introduction: Instrumental music has the power to evoke emotions, set the tone, and create a captivating atmosphere for various forms of media. One such track that encompasses these qualities is the "Stomp Clap Percussion Ident." With its action-packed beats, catchy rhythms, and dynamic composition, this instrumental piece is the perfect choice for epic opener projects, trailers, teasers, titles, intros, and more. In this article, we will delve into the key elements of the track and explore its potential applications in different contexts.
The Power of Instrumental Music: Instrumental music holds a unique position in the world of soundtracks. By eliminating lyrics, it allows the listener to immerse themselves in the emotions and energy conveyed solely through melodies, rhythms, and harmonies. The "Stomp Clap Percussion Ident" excels in this regard, as it relies on a combination of stomp, claps, and percussion to create an engaging auditory experience.
Dynamic Composition: One of the standout features of the "Stomp Clap Percussion Ident" is its dynamic composition. From the very beginning, the track grabs the listener's attention with its energetic beats and rhythmic patterns. The use of various percussive elements adds depth and intensity, building up anticipation and excitement. Whether it's a high-intensity action sequence or an adrenaline-fueled sports highlight reel, this track amplifies the impact of visual content through its dynamic composition.
Catchy Rhythms and Beats: Catchiness is a crucial element for any background music, as it helps to create a memorable and engaging experience for the audience. The "Stomp Clap Percussion Ident" stands out in this aspect, with its infectious rhythms and beats that make it hard to resist tapping your feet or nodding your head along to the music. Its up-tempo nature and percussive elements make it an ideal choice for projects that require an upbeat and energetic vibe.
Versatility in Applications: The versatility of the "Stomp Clap Percussion Ident" makes it suitable for a wide range of projects. Its short duration and impactful composition make it a perfect fit for opening sequences, intros, and logos. When used in trailers and teasers, the track sets the stage for an exciting and captivating viewing experience, leaving the audience eagerly anticipating what's to come. Additionally, its rhythmic nature makes it a great choice for slideshows, sports-related content, and advertising campaigns that require an energetic and attention-grabbing soundtrack.
Conclusion: In the world of instrumental music, the "Stomp Clap Percussion Ident" stands out as a dynamic and catchy track that can transform any project into an exhilarating experience. With its powerful beats, infectious rhythms, and versatile applications, it has the potential to elevate the impact of epic opener projects, trailers, teasers, titles, intros, and more. Whether you're a filmmaker, content creator, or advertiser, incorporating this instrumental gem into your project will undoubtedly leave a lasting impression on your audience.