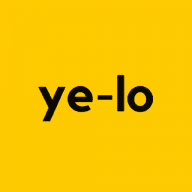 Free use of music logo required attribution (click on text to copy):
Music Logo: Big Stomp Percussion Logo
Source: https://www.lokhmatovmusic.com/
Free Background Music by Yevhen Lokhmatov
"Big Stomp Percussion Logo" is a high-energy and dynamic music track that immediately captures the listener's attention with its thundering percussion sounds. The track features a wide range of percussion instruments, including stomps, claps, snips, and epic drums, which create a powerful and intense atmosphere.
From the very first beat, "Big Stomp Percussion Logo" is sure to get your heart pumping and your blood racing, making it the perfect choice for any type of high-energy content. Whether you're creating an intro for a commercial, typography videos, action scenes, extreme sports, games, presentations, motion graphics, or technology promos, this track is sure to deliver the impact and excitement that you're looking for.
The track starts with a series of deep, resonant stomps, which immediately create a sense of tension and anticipation. As the rhythm builds, the percussion becomes more complex, with claps and snips adding a layer of intricacy to the beat. Throughout the track, the drumming remains steady and relentless, driving the momentum forward and keeping the listener engaged.
In addition to the percussion sounds, "Big Stomp Percussion Logo" also includes a number of transition effects, which help to build the tension and enhance the impact of the track. These effects include cymbal crashes, swooshes, and risers, which add a sense of drama and excitement to the overall sound.
One of the most impressive aspects of this track is the way that it manages to pack so much energy and intensity into such a compact space. At just under a minute in length, "Big Stomp Percussion Logo" is able to convey a sense of excitement and action that would be difficult to achieve with a longer piece of music.
This makes it an ideal choice for use in any kind of media where space is at a premium, such as commercials or short promotional videos. It's also a great option for projects that require a high level of impact and energy, such as action movie trailers or sports highlights reels.
Overall, "Big Stomp Percussion Logo" is an impressive and highly versatile piece of music that is sure to enhance any project it's used in. With its powerful percussion sounds, dramatic transitions, and intense energy, it's the perfect choice for anyone looking to add a sense of excitement and impact to their media.