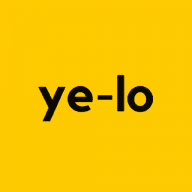 Free use of music logo required attribution (click on text to copy):
Music Logo: Funny Pizzicato Strings Jingle
Source: https://www.lokhmatovmusic.com/
Free Background Music by Yevhen Lokhmatov

"Exploring the Joyful Melodies of 'Funny Pizzicato Strings Jingle'"
Introduction: Instrumental music has the incredible ability to convey emotions and tell stories without the need for words. In the realm of instrumental tracks, "Funny Pizzicato Strings Jingle" stands out as a delightful composition that captures the essence of joy, humor, and creativity. Composed with a vibrant combination of glockenspiel, strings, percussion, and marimba, this track possesses an infectious energy that makes it perfect for various media applications such as podcast or vlog intros, radio show jingles, or game assets. Join us as we delve deeper into the captivating world of this instrumental masterpiece and explore the plethora of emotions it evokes.
The Playful Essence of Humor: "Funny Pizzicato Strings Jingle" exudes a playful essence that is immediately felt upon listening. The combination of the glockenspiel, known for its bright and twinkling sound, and the pizzicato strings creates a lighthearted and comical atmosphere. The track's tempo and rhythm further contribute to its cheerful and upbeat nature, making it impossible not to crack a smile while listening. Whether it's the sound of mischievous kittens or the laughter of children, this instrumental composition encompasses the spirit of joy and humor.
A Journey of Curiosity and Exploration: Imagine embarking on an adventure filled with curiosity and excitement. The "Funny Pizzicato Strings Jingle" serves as the perfect soundtrack for such journeys. Its whimsical melodies inspire a sense of wonder and encourage listeners to embrace their playful side. The composition's light-hearted nature evokes images of discovering new places, meeting new friends, and exploring the wonders of the world. It's a musical invitation to dive into the unknown with a smile on your face and an open heart.
Celebrating Holidays and Festivities: The holiday season is a time of joy, celebration, and merriment, and the "Funny Pizzicato Strings Jingle" captures the essence of these festive occasions. The track's bouncy and cheerful melodies transport listeners to a world of holiday cheer, evoking images of family gatherings, gift exchanges, and laughter-filled moments. Whether it's a Christmas podcast episode or a New Year's vlog intro, this instrumental gem infuses any media project with a contagious spirit of celebration.
Unleashing Creativity and Imagination: Creativity knows no bounds, and the "Funny Pizzicato Strings Jingle" nurtures the creative spirit within each listener. Its lively composition invites artists, content creators, and storytellers to unlock their imagination and bring their ideas to life. The versatile nature of the track makes it a suitable choice for various creative projects, including animations, video games, or even comedic sketches. By incorporating this playful melody into their work, creators can enhance the humorous undertones and engage their audience in a delightful and memorable experience.
Inspiring Positive Vibes and Smiles: In a world that sometimes feels weighed down by challenges, the "Funny Pizzicato Strings Jingle" offers a refreshing escape. Its buoyant melodies uplift spirits and inspire a positive outlook on life. The cheerful and whimsical nature of the composition infuses any environment with an air of optimism. Whether used as a background score for a feel-good radio show or as a jingle for a lighthearted podcast, this instrumental track has the power to spread smiles and brighten even the gloomiest of days.
Conclusion: In the realm of instrumental music, "Funny Pizzicato Strings Jingle" stands tall as a vibrant and captivating composition that brings joy, humor, and creativity to the forefront. Its combination of glockenspiel, strings, percussion, and marimba creates a playful atmosphere that appeals to audiences of all ages. Whether you're a content creator looking to inject a dose of cheer into your project or simply someone seeking a delightful musical experience, this instrumental gem is sure to leave you smiling and tapping your feet. So, embrace the laughter, let your imagination run wild, and allow the enchanting melodies of "Funny Pizzicato Strings Jingle" to whisk you away on a whimsical adventure filled with positivity and endless fun.