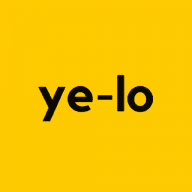 Free use of music logo required attribution (click on text to copy):
Music Logo: Piano Orchestral Logo
Source: https://www.lokhmatovmusic.com/
Free Background Music by Yevhen Lokhmatov
"Piano Orchestral Logo" is a beautiful and inspiring music track that features a rich orchestral arrangement with the addition of a piano and drums. This track is perfect for corporate identities, specifically for established and renowned brands that want to emphasize their adherence to traditions.
The music begins with a gentle piano melody that sets a peaceful and calming mood. As the track progresses, the full orchestra joins in, providing a powerful and dynamic sound that is both uplifting and motivational. The drums add a rhythmic element to the music, creating a sense of momentum and forward movement.
The orchestration is masterfully done, with each instrument contributing to the overall sound and texture of the piece. The strings add a sense of elegance and sophistication, while the brass provides a bold and commanding presence. The woodwinds bring a light and airy quality to the music, while the percussion adds a sense of excitement and energy.
Overall, "Piano Orchestral Logo" is a highly versatile track that can be used for a wide range of purposes. It's perfect for corporate videos, presentations, and advertisements, as it exudes a sense of professionalism, reliability, and trustworthiness. The track is also great for radio and TV shows, adding a sense of gravitas to news reports and documentaries.
The music is highly emotive and can evoke a range of feelings and emotions in the listener. The gentle piano melody is soothing and relaxing, while the orchestral arrangement provides a sense of grandeur and majesty. The drums add a sense of excitement and energy, making the music perfect for motivational videos and presentations.
Overall, "Piano Orchestral Logo" is a highly polished and professional piece of music that is perfect for any occasion that requires a touch of elegance and sophistication. Whether you're looking to create a memorable corporate identity or add a touch of class to your radio or TV show, this track is sure to impress. So why not add it to your playlist today and experience the magic for yourself?