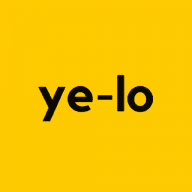 Free use of my music required attribution (click on text to copy):
Music track: Dreamy Mood
Source: https://www.lokhmatovmusic.com/
Free Background Music by Yevhen Lokhmatov
Dreamy Mood is an instrumental music track that is sure to transport you to a peaceful, dreamy world. This track is filled with relaxing melodies and soothing sounds that will help you unwind and escape the stresses of everyday life.
The track begins with a gentle piano melody, accompanied by the soft, ethereal sound of a flute. The combination of these instruments creates a peaceful and dreamy atmosphere, perfect for relaxation and contemplation.
As the track progresses, the music becomes more layered and complex, adding in the soothing sounds of a harp and the gentle strumming of an acoustic guitar. These instruments add depth and texture to the music, creating a rich and immersive experience.
One of the great things about Dreamy Mood is that it is suitable for all ages. Whether you are a child or an adult, this track is sure to help you relax and escape the stresses of everyday life. It's the perfect track for winding down after a long day or for creating a peaceful atmosphere for relaxation and meditation.
Dreamy Mood is also a great track for background music in a variety of settings. It's perfect for use in spas, yoga studios, and other relaxation-focused environments. It's also a great track to play while you are working or studying, as the soothing melodies and peaceful atmosphere can help you focus and be more productive.
In addition to its relaxing qualities, Dreamy Mood is also a very beautiful and emotional track. The gentle melodies and soothing sounds are sure to touch your heart and bring a sense of peace and calm to your mind. This track is sure to be a hit with anyone who loves instrumental music and is looking for a peaceful and dreamy escape from the stresses of everyday life.
Relax cute children music with dreamy mood. Best for content related to kids, pets, nature, travel, family, wedding, Easter and Christmas. You can hear acoustic and electric guitar, bells, piano and claps.

This song is created for free unlimited usage on social media sites such as Youtube, Facebook, Instagram, TikTok etc. With your convenience in mind almost all compositions included different edit versions. Streaming platforms links gives access to listen and save tracks to your playlists. Please notice some restrictions about monetization here: Terms Of Use or F.A.Q.