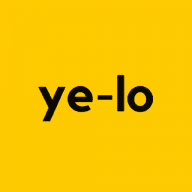 Free use of my music required attribution (click on text to copy):
Music track: Slow Motion
Source: https://www.lokhmatovmusic.com/
Free Background Music by Yevhen Lokhmatov
Relax chillout pop music with romantic mood. Best suited for projects related to nature, healthcare, yoga, spa, technology and wedding. You can hear electric guitar melody, synth plucks and electronic drums.
When it comes to music, there are few genres as versatile as instrumental music. Able to evoke a wide range of emotions without the use of lyrics, instrumental music has the ability to transport listeners to different times, places, and moods. One such track that embodies this versatility is "Slow Motion," a piece of instrumental music that offers a unique blend of relaxation, romance, and technology.
At its core, "Slow Motion" is a track that aims to soothe listeners with its chilled-out, laid-back vibe. The opening bars of the track immediately set the tone with a soft, dreamy melody played on an electric guitar. This is soon joined by a series of synth plucks, which add an ethereal quality to the music and help to create a sense of space and atmosphere.
As the track progresses, it gradually builds in intensity, with electronic drums and percussion coming in to provide a subtle, rhythmic pulse. Despite this increase in energy, however, the overall mood of the track remains calm and relaxed, making it perfect for projects related to nature, healthcare, yoga, and spa.
One of the most striking aspects of "Slow Motion" is its romantic mood. The guitar melody that opens the track is reminiscent of classic love songs, with its simple, melodic lines evoking a sense of tenderness and warmth. As the track progresses, this romantic mood is reinforced by the addition of subtle electronic effects, which create a sense of intimacy and closeness.
In addition to its relaxing and romantic qualities, "Slow Motion" is also well-suited to projects related to technology. This is due in part to the use of electronic drums and percussion, which give the track a modern, contemporary feel. However, it is also due to the way that the track seamlessly blends acoustic and electronic elements, creating a sense of harmony between the natural and the artificial.
Finally, it's worth noting that "Slow Motion" is a track that would be particularly well-suited to wedding projects. The romantic mood and gentle instrumentation of the track make it perfect for use in wedding videos, photo montages, and other similar projects. Additionally, the relaxing, meditative quality of the music could be a great way to help calm nerves and promote relaxation on what can be a very stressful day.
In conclusion, "Slow Motion" is a track that offers a unique blend of relaxation, romance, and technology. With its soft, dreamy guitar melody, ethereal synth plucks, and subtle electronic effects, it is a piece of music that is both calming and inspiring. Whether you're looking for music to help you relax, or to set the mood for a romantic occasion, "Slow Motion" is a track that is well worth a listen.
This song is created for free unlimited usage on social media sites such as Youtube, Facebook, Instagram, TikTok etc. With your convenience in mind almost all compositions included different edit versions available down below. Streaming platforms links gives access to listen and save tracks to your playlists. Please notice some restrictions about monetization here: Terms Of Use or F.A.Q.