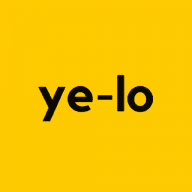 Free use of music logo required attribution (click on text to copy):
Music Logo: Game Jingle Logo 3
Source: https://www.lokhmatovmusic.com/
Free Background Music by Yevhen Lokhmatov

"Game Jingle Logo 3: An Enchanting Melody of Joy and Excitement"
Introduction: Instrumental music has the power to transport us to different worlds, evoke emotions, and enhance our experiences. Among the vast array of musical genres, one particularly captivating instrumental track has caught the attention of gamers, content creators, and enthusiasts alike – "Game Jingle Logo 3." In this article, we will dive into the enchanting soundscape of this composition, exploring its orchestral elements, its suitability for various media, and the emotions it evokes. Brace yourself for a captivating journey through a jingle that will leave you feeling uplifted and joyful.
I. The Orchestra's Harmonious Dance: At the heart of "Game Jingle Logo 3" lies a symphony of instruments that creates a rich and vibrant soundscape. Strings, woodwinds, and brass come together in perfect harmony, weaving a tapestry of musical delight. The strings provide a lush foundation, adding depth and warmth to the composition. Woodwinds add a whimsical and playful touch, while the brass section infuses the track with grandeur and energy. The seamless integration of these orchestral elements elevates the composition and sets the stage for an immersive experience.
II. Embracing Joy and Celebration: As the title suggests, "Game Jingle Logo 3" is a celebration in musical form. With its jolly and joyful melodies, this track brings a sense of excitement and accomplishment to any context. The composition's positive and uplifting nature makes it a perfect choice for various media applications. Whether it's a cartoon, comedy skit, commercial, or corporate event, the track injects a dose of infectious enthusiasm, instantly capturing the attention of listeners and viewers alike.
III. Crafting Memorable Gaming Moments: In the realm of video games, sound plays a crucial role in shaping the player's experience. "Game Jingle Logo 3" proves to be a valuable asset for game developers seeking to create memorable moments. The composition's energetic tempo, combined with its triumphant melodies, is ideal for signaling victories, level completions, or significant milestones within a game. It serves as a sonic reward, enhancing the players' sense of achievement and motivating them to continue their virtual adventures.
IV. A Gateway to Online Engagement: In the age of digital media, platforms like YouTube have become central hubs for content creators and businesses. The opening seconds of a video are vital in capturing viewers' attention, and "Game Jingle Logo 3" excels in this role. As a captivating and attention-grabbing intro, it entices viewers from the very start, setting the tone for the content that follows. With its catchy melodies and vibrant instrumentation, this jingle serves as an effective branding tool, leaving a lasting impression on the audience.
V. Captivating Cartoons and Endearing Characters: Cartoons have long been a cherished form of entertainment, and "Game Jingle Logo 3" fits seamlessly into the world of animated joy. The track's lively tempo and whimsical undertones are a perfect match for cartoon scenarios, instantly whisking viewers away into a world of colorful characters and imaginative narratives. Whether it's a lovable protagonist embarking on a mischievous adventure or a comic relief moment that brings a smile to our faces, this jingle enhances the comedic timing and overall charm of animated content.
VI. The Versatile Soundscape: One of the remarkable qualities of "Game Jingle Logo 3" is its versatility. Beyond its relevance to gaming and animation, the composition finds a place in other creative domains as well. It serves as an ideal stinger for trailers, providing a captivating preview of what's to come. Its enchanting melodies can also complement various uplifting videos, evoking a sense of inspiration and motivation. Additionally, the combination of flute, glockenspiel, and violin in this jingle creates a delightful fusion that appeals to a wide audience.
Conclusion: "Game Jingle Logo 3" is a musical masterpiece that captures the essence of joy, celebration, and triumph. With its orchestral brilliance, it weaves a sonic tapestry that transcends boundaries and resonates with gamers, content creators, and enthusiasts alike. From the magical world of cartoons to the realms of video games and online media, this jingle creates a lasting impression and enhances the overall experience. So, the next time you embark on a gaming adventure, create captivating content, or seek to infuse your projects with positivity and energy, let "Game Jingle Logo 3" be your guiding musical companion.