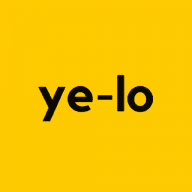 Free use of music logo required attribution (click on text to copy):
Music Logo: Piano Prestige Logo
Source: https://www.lokhmatovmusic.com/
Free Background Music by Yevhen Lokhmatov
"Piano Prestige Logo" is an elegant and sophisticated music track that is perfect for representing a company's identity or enhancing a presentation. This piece is a beautifully composed piano melody that exudes professionalism and class, making it an excellent choice for corporate branding or marketing.
The track begins with a simple and clean piano introduction that sets the tone for the rest of the piece. The melody is carefully crafted and instantly grabs the listener's attention, creating a memorable and distinctive sound that will stick in the minds of those who hear it.
As the track progresses, the piano melody becomes more complex and layered, adding depth and richness to the overall sound. The dynamics of the piece are carefully controlled, with subtle variations in volume and intensity that create a sense of tension and release.
One of the most striking aspects of "Piano Prestige Logo" is the way in which it seamlessly blends elegance and catchiness. The melody is both refined and catchy, ensuring that it will stay in the listener's mind long after they have heard it. This makes it an excellent choice for a company logo or jingle, as it will help to establish the brand and create a memorable impression in the minds of potential customers.
The overall mood of the track is one of respectability and professionalism. This is achieved through the use of a simple, yet sophisticated piano melody that conveys a sense of class and refinement. The track would be a perfect fit for a company that wants to project an image of reliability and trustworthiness.
Despite its elegance and refinement, "Piano Prestige Logo" is also versatile and adaptable. It can be used in a wide range of contexts, from advertising and marketing to corporate presentations and events. Its catchy melody and distinctive sound make it a great choice for any situation where a memorable and impactful music track is required.
The track is also notable for its production quality. The piano sounds crisp and clear, with a rich and full-bodied tone that is both warm and inviting. The recording is of a high quality, ensuring that the track will sound great on any system, from a small computer speaker to a full-scale sound system.
Overall, "Piano Prestige Logo" is an exceptional music track that is both elegant and catchy. Its sophisticated piano melody and polished production make it a great choice for corporate branding, advertising, and marketing. Whether you're looking to establish your company's identity or create a memorable jingle for your brand, this track is sure to impress and leave a lasting impression on your audience.