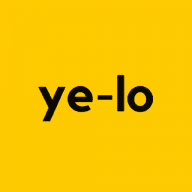 "Technology Logo" is an electrifying and focused intro piece that embodies the essence of contemporary design. This piece is crafted to be a perfect representation of technology, modernity and energy. The music is designed to provide a powerful start to a variety of media projects related to technology, finance and sports.
The intro begins with a synthesized sound that sets the tone for the piece. The soundscape is carefully crafted to be futuristic and technological, to bring out the innovative and modern feel of the piece. This is followed by a pulsing beat that drives the energy of the intro and sets the pace for the rest of the piece. The beat is powerful and rhythmical, creating a sense of momentum that is hard to ignore.
As the intro progresses, the beat begins to evolve, becoming more complex and layered, with the introduction of new instruments and sounds. The soundscape becomes richer and more immersive, enveloping the listener in a world of modernity and technology. This is further enhanced by the use of electronics, such as sound effects and soundscapes, which add an extra layer of detail to the piece.
One of the standout features of "Technology Logo" is its use of melody. The melody is both simple and effective, serving as the centerpiece of the intro. It is catchy and memorable, making it the perfect theme for any technology-related project. The melody is built around a central theme, which is reinforced throughout the piece, ensuring that the listener is always aware of the central idea behind the intro.
The production of "Technology Logo" is top-notch, utilizing state-of-the-art technology and techniques to create a piece that is truly one-of-a-kind. The sound is crystal clear, with each element of the piece perfectly placed and balanced to create a cohesive and engaging whole. The use of stereo panning and effects further enhances the sound, creating a sense of space and depth that is truly captivating.
In conclusion, "Technology Logo" is an excellent intro piece that is well-suited to a wide range of media projects. It is energetic, modern and immersive, making it the perfect choice for any technology, finance or sports-related projects. The use of melody and production techniques makes the piece memorable and effective, ensuring that it will leave a lasting impression on the listener. Whether you are producing a video, creating an infographic or producing a television show, "Technology Logo" is the perfect choice for your project.
License
Included versions:
Technology Logo (0:06)
✔ You can use this music in your videos WITH MONETIZATION forever (Youtube, Facebook, Instagram,…).
➕ Included music pack with high quality WAV versions
❌ No Song Making
❌ No Audiobook
❌ No Music Remix
✔ Podcast
✔ Music on Hold, Background music (Bar, Shop, Gym,…)
✔ Digital Paid Advertising
✔ Application, Software, Game, E-learning / Online Course
✔ Application, Software, Game, E-learning / Online Course
✔ Wedding videographer
✔ Public Performance (non web): Film, Video, Play, Fair, Exhibit
✔ TV, Radio, V.O.D, Cinema
➕ You will get PDF file with license for use on email