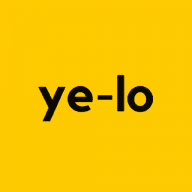 Free use of music logo required attribution (click on text to copy):
Music Logo: Piano Ident
Source: https://www.lokhmatovmusic.com/
Free Background Music by Yevhen Lokhmatov
Piano Ident is a musical track that embodies elegance, sophistication, and a modern touch. It is an instrumental piece that features a beautiful and emotive acoustic piano melody, accompanied by contemporary sound effects that add depth and texture to the overall sound.
The track begins with a simple yet striking piano intro, immediately capturing the listener's attention with its melodic beauty. The piano's notes resonate with a natural warmth and richness that draws the listener in, creating a sense of intimacy and connection.
As the melody progresses, subtle sound effects enter the mix, adding layers of complexity and intrigue to the sound. These effects are tastefully applied, enhancing the piano's natural timbre and creating a sense of depth and space in the overall sound.
The combination of the piano and sound effects creates a sense of modernity, bridging the gap between traditional acoustic sounds and contemporary production techniques. This makes the track suitable for a wide range of applications, from corporate presentations and advertisements to vlog intros and radio imaging.
The emotive quality of the piano melody is a defining characteristic of the track. It has a certain emotional depth that allows it to convey a range of moods and emotions, from introspective and reflective to uplifting and triumphant. This versatility makes it an ideal choice for a wide variety of projects, as it can adapt to suit the specific needs of each project.
One of the track's most notable qualities is its epic quality. The soaring, dramatic nature of the piano melody is sure to grab the listener's attention and leave a lasting impression. This quality is further enhanced by the sound effects, which add a sense of grandeur and scale to the overall sound.
In addition to its emotional and epic qualities, Piano Ident also has a sense of professionalism and sophistication that makes it well-suited for corporate applications. The polished and refined sound of the piano, combined with the modern sound effects, creates a sense of professionalism and competence that is perfect for corporate presentations, product launches, and other business-related projects.
Despite its professionalism and sophistication, Piano Ident is also highly accessible and easy to listen to. The melody is instantly memorable and engaging, with a certain catchiness that makes it stick in the listener's mind long after the track has ended.
Overall, Piano Ident is a highly versatile and emotive track that combines the best of both traditional and contemporary musical elements. Its combination of acoustic piano and modern sound effects creates a unique and captivating sound that is suitable for a wide range of applications. Whether it is used as a vlog intro, a corporate presentation background, or a TV or radio imaging track, Piano Ident is sure to leave a lasting impression and captivate the listener's attention.