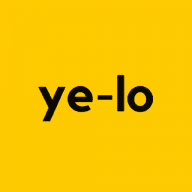 Free use of music logo required attribution (click on text to copy):
Music Logo: Warning Flute Jingle
Source: https://www.lokhmatovmusic.com/
Free Background Music by Yevhen Lokhmatov

Title: "Warning Flute Jingle: An Enchanting Instrumental Track for Captivating Audiences"
Introduction: Instrumental music has a unique way of capturing our emotions and transporting us to different realms. Among the vast array of instrumental tracks, one that stands out is the mesmerizing "Warning Flute Jingle." With its fusion of African flute, synths, and percussion, this composition creates a flowing and captivating experience for listeners. Whether you're looking to enhance your podcast or vlog intro, add an atmospheric touch to a radio show, or incorporate it into a game asset, "Warning Flute Jingle" delivers a powerful sonic journey.
A Melodic Journey: African Flute: The African flute takes center stage in the "Warning Flute Jingle." Its enchanting and soulful melodies have the power to evoke a wide range of emotions within the listener. The flute's distinctive timbre adds an authentic touch, allowing the track to transport the audience to vast landscapes and mysterious realms.
Captivating Synths: Enhancing the Atmospheric Appeal: In addition to the African flute, "Warning Flute Jingle" incorporates captivating synths to further elevate its atmospheric appeal. The synths contribute depth and texture to the composition, creating a unique sonic experience that captures the attention of the listener. These electronic elements blend harmoniously with the organic sounds of the flute, resulting in a seamless fusion of traditional and contemporary elements.
Rhythmic Percussion: Driving the Momentum: To add a dynamic energy to the track, the "Warning Flute Jingle" incorporates rhythmic percussion. The percussive elements inject a sense of urgency and excitement, enhancing the overall impact of the composition. The beats and rhythms create a pulsating backdrop, keeping the listener engaged and immersed in the journey that the track unfolds.
Versatile Applications: Perfect for Various Media: The versatility of "Warning Flute Jingle" makes it an ideal choice for a wide range of applications. Its flowing nature and captivating melodies make it a perfect fit for podcast or vlog intros, providing an enticing introduction that sets the tone for the content that follows. Additionally, the track can enhance the atmosphere of a radio show, creating a memorable and engaging auditory experience for the audience. Moreover, the unique blend of traditional and modern elements makes it a valuable asset for game developers seeking to immerse players in captivating virtual worlds.
Evoking Emotions: Alert, Caution, and Intrigue: Instrumental tracks have the power to convey emotions and create a specific atmosphere. "Warning Flute Jingle" excels in capturing attention and evoking a range of feelings within the listener. From a sense of alertness and caution to curiosity and intrigue, the track ignites the imagination and captivates the audience. Its ability to convey these emotions effortlessly makes it an excellent choice for projects that require impactful soundscapes.
Conclusion: In the realm of instrumental music, "Warning Flute Jingle" shines as a captivating composition that seamlessly blends African flute melodies, synths, and rhythmic percussion. Its flowing nature, combined with its ability to evoke emotions, makes it a versatile and powerful asset for a variety of media applications. Whether you seek to enhance your podcast or vlog, add depth to a radio show, or captivate players in a video game, the enchanting melodies of "Warning Flute Jingle" are sure to leave a lasting impression on your audience. So, venture forth and embrace the captivating journey this instrumental track offers, as it weaves its musical magic and leaves you enchanted.