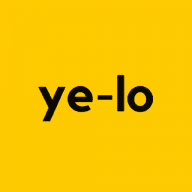 Free use of music logo required attribution (click on text to copy):
Music Logo: Fun and Funky Ident 3
Source: https://www.lokhmatovmusic.com/
Free Background Music by Yevhen Lokhmatov
"Fun and Funky Ident 3" is an energetic and upbeat music track that captures the essence of fun and creativity. The track features funky wah-wah modern guitars and groovy hip-hop drums that create a lively and engaging sound.
The opening riff of the track immediately sets the tone for a fun and lively experience. The funky guitar riff is complemented by a catchy drum beat that is sure to get the listener's head nodding along. As the track progresses, the guitar work becomes more intricate, adding depth and complexity to the sound.
The use of wah-wah effects adds a unique character to the guitar sound, creating a playful and quirky feel that perfectly matches the track's title. The drums, meanwhile, maintain a steady and infectious groove that keeps the energy level high throughout.
Overall, "Fun and Funky Ident 3" is a track that is perfect for a range of applications. Its upbeat and lively sound makes it ideal for use in TV and radio shows about innovation, entertainment, and fun. It is also well-suited for use in promotional and advertising material where a sense of motion, drive, and happiness is needed.
One of the track's strongest features is its ability to create a sense of momentum and forward motion. The combination of the driving drums and the intricate guitar work gives the impression of something constantly moving forward, making it a great choice for content that needs to convey a sense of progress or dynamism.
Another strength of "Fun and Funky Ident 3" is its versatility. While it is undoubtedly a funky track, it has enough depth and complexity to be used in a variety of contexts. It could easily be incorporated into a video game soundtrack, for example, or used as the background music for a sports highlight reel.
One potential drawback of the track is that it is relatively short, clocking in at just over 30 seconds. However, this can also be seen as a strength, as it makes the track highly adaptable and easy to incorporate into a range of projects without overpowering the visuals or other audio elements.
In summary, "Fun and Funky Ident 3" is a highly engaging and versatile track that is perfect for a range of applications. Its upbeat and lively sound is sure to lift the mood of any project it is used in, while its driving rhythm and playful guitar work create a sense of momentum and energy that will keep listeners engaged from start to finish.