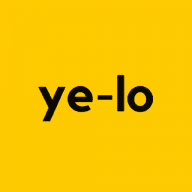 License
Included versions:
Orchestral Logo (0:09)
✔ You can use this music in your videos WITH MONETIZATION forever (Youtube, Facebook, Instagram,…).
➕ Included music pack with high quality WAV versions
❌ No Song Making
❌ No Audiobook
❌ No Music Remix
✔ Podcast
✔ Music on Hold, Background music (Bar, Shop, Gym,…)
✔ Digital Paid Advertising
✔ Application, Software, Game, E-learning / Online Course
✔ Application, Software, Game, E-learning / Online Course
✔ Wedding videographer
✔ Public Performance (non web): Film, Video, Play, Fair, Exhibit
✔ TV, Radio, V.O.D, Cinema
➕ You will get PDF file with license for use on email
The Orchestral Logo is a musical intro that exudes elegance and sophistication, creating a powerful impression right from the start. With its beautiful strings and piano, it draws the listener in, setting the tone for an immersive and captivating experience. This musical piece is characterized by its soft, yet upbeat melody that fills the air with a sense of positivity and optimism.
At the heart of this orchestral masterpiece is a symphony of instruments that work seamlessly together to create a harmonious sound. The strings, in particular, are exquisite, offering a lush and velvety texture that brings to mind images of a grand concert hall. The piano, on the other hand, adds a touch of refinement and delicacy, its notes blending seamlessly with those of the strings to create a breathtakingly beautiful melody.
The Orchestral Logo is perfect for a wide range of applications, including as an intro for movies, documentaries, commercials, or any other kind of audiovisual production. Its soft and positive nature makes it particularly well-suited for projects that require a subtle, yet uplifting touch. It is ideal for creating a sense of anticipation and excitement, drawing the listener in and making them want to hear more.
One of the standout features of this musical intro is its versatility. Whether it's a corporate presentation or a wedding video, the Orchestral Logo can adapt to any context, seamlessly blending with the visuals to create a cohesive and engaging experience. Its timeless appeal also makes it perfect for projects that need a classic, refined touch, evoking a sense of nostalgia and a longing for the past.
Another notable aspect of this orchestral masterpiece is its attention to detail. From the carefully crafted melody to the meticulously arranged instrumentation, everything is designed to create a seamless and polished sound that leaves a lasting impression on the listener. The Orchestral Logo is a testament to the skill and expertise of the musicians who created it, and it shows in every note.
In conclusion, the Orchestral Logo is a musical intro that embodies elegance, refinement, and positivity. Its beautiful strings and piano work together seamlessly to create a harmonious sound that is both uplifting and inspiring. Whether it's for a movie, documentary, or any other audiovisual production, this orchestral masterpiece is sure to leave a lasting impression on the listener, making it a must-have for any project that needs a touch of sophistication and class.