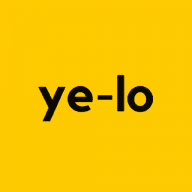 Free use of music logo required attribution (click on text to copy):
Music Logo: Cheerful Jingle
Source: https://www.lokhmatovmusic.com/
Free Background Music by Yevhen Lokhmatov

"Cheerful Jingle: A Melodic Symphony of Joy and Celebration"
Introduction: Instrumental music has the unique ability to transcend language barriers and evoke powerful emotions in listeners. Among the vast array of musical genres and styles, cheerful jingles hold a special place. In this article, we delve into the captivating world of a delightful instrumental track called "Cheerful Jingle." This melodic masterpiece combines elements of happiness, comedy, and celebration to create a harmonious experience for various forms of media, such as podcast or vlog intros, radio show jingles, and game assets. Join us as we explore the enchanting elements that make this composition a true auditory delight.
I. The Magic of a Happy Uplifting Jingle At the heart of the "Cheerful Jingle" lies an irresistible sense of joy and happiness. The composition instantly uplifts the spirits of listeners, infusing them with a contagious positive energy. Through the skillful arrangement of various musical instruments, including glockenspiel, percussion, and marimba, the track creates a captivating melody that sets the stage for an immersive experience. Whether used in a podcast or vlog intro, the jingle sets the tone for a cheerful and engaging atmosphere, immediately capturing the attention of the audience.
II. Embracing the World of Entertainment As the jingle plays, the sound of bells adds a whimsical touch, drawing the listener into a world of fun and laughter. This playful element perfectly complements the track's overall tone and enhances its suitability for entertainment purposes. "Cheerful Jingle" can be a delightful addition to any comedy show, game asset, or video content aiming to evoke laughter and amusement. Its catchy and light-hearted nature ensures a memorable experience for all those who encounter it.
III. A Musical Splash of Celebration The jingle's uplifting nature makes it an ideal choice for celebratory moments. The vibrant notes and rhythmic patterns create an atmosphere of festivity, making it a perfect accompaniment to congratulatory messages, openers for special events, or even as a background track for commercials. Its ability to invoke a sense of celebration and merriment makes "Cheerful Jingle" a versatile composition suitable for a wide range of occasions.
IV. Versatility and Application One of the greatest strengths of "Cheerful Jingle" is its adaptability to different media formats. Its lively and catchy melody effortlessly complements podcast and vlog intros, creating an energetic introduction that captivates the audience from the very beginning. When used as a radio show jingle, it leaves a lasting impression on the listeners, making them eager to tune in. Furthermore, its compatibility with game assets ensures an enjoyable and engaging gaming experience. The jingle adds an extra layer of fun and excitement to the gameplay, creating an immersive environment for players.
V. The Impact of "Cheerful Jingle" The undeniable charm of "Cheerful Jingle" lies in its ability to evoke a range of positive emotions. Its melodic arrangement stimulates feelings of happiness, joy, and lightheartedness, making it a powerful tool for content creators, businesses, and advertisers alike. By incorporating this jingle into their projects, they can effectively communicate their messages, leaving a lasting impact on their target audience.
Conclusion: Instrumental music possesses the extraordinary ability to transport listeners to a realm where emotions reign supreme. "Cheerful Jingle" is a testament to the captivating power of instrumental music, showcasing its capacity to convey joy, celebration, and a sense of fun. Whether it's being used as an intro for a podcast or vlog, a jingle for a radio show, or an asset in a game, this melodious masterpiece has the potential to create an unforgettable experience for all who encounter it. With its infectious positivity and uplifting melodies, "Cheerful Jingle" is truly a treasure among instrumental tracks, leaving its listeners in a state of pure bliss and jubilation.