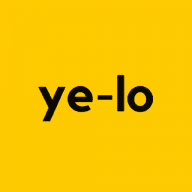 Free use of my music required attribution (click on text to copy):
Music track: Uplifting Guitar Travel
Source: https://www.lokhmatovmusic.com/
Free Background Music by Yevhen Lokhmatov
"Uplifting Guitar Travel" is a dynamic and infectious pop track that is sure to leave listeners feeling energized and uplifted. The track begins with a driving electric guitar riff that sets the tone for the entire song. The riff is both melodic and rhythmic, providing a solid foundation for the melody to build upon.
The melody itself is upbeat and positive, evoking a sense of adventure and exploration. It is easy to imagine this track as the soundtrack to a road trip or a journey to new and exciting places. The melody is catchy and memorable, with a sense of momentum that propels the song forward.
One of the standout features of "Uplifting Guitar Travel" is the lively beat that underpins the track. The drums are upbeat and rhythmic, creating a sense of urgency and excitement. The beat is infectious and will have listeners tapping their feet and nodding their heads in time.
Another element that makes this track so engaging is the use of catchy hooks. From the opening riff to the chorus, there are numerous hooks that will stick in listeners' heads. The use of repetition and variation helps to create a sense of familiarity and anticipation, making the track even more enjoyable with each listen.
Despite the upbeat and positive feel of the song, there is also a sense of depth and complexity in the music. The electric guitar riff, for example, has a sense of urgency and drive that hints at the idea of overcoming obstacles and pushing forward in the face of adversity. This adds a layer of emotional resonance to the song that elevates it beyond just a catchy pop track.
Overall, "Uplifting Guitar Travel" is a fantastic example of a pop track done right. It has all the hallmarks of a great pop song – catchy hooks, a lively beat, and an uplifting vibe – but it also has a depth and complexity that sets it apart from the rest. Whether you're embarking on a road trip or just need a pick-me-up, this track is sure to leave you feeling inspired and ready for whatever comes next.

This song is created for free unlimited usage on social media sites such as Youtube, Facebook, Instagram, TikTok etc. With your convenience in mind almost all compositions included different edit versions. Streaming platforms links gives access to listen and save tracks to your playlists. Please notice some restrictions about monetization here: Terms Of Use or F.A.Q.