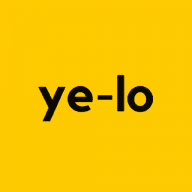 Free use of my music required attribution (click on text to copy):
Music Logo: Glock Logo
Source: https://www.lokhmatovmusic.com/
Free Background Music by Yevhen Lokhmatov

Glock Logo is a dynamic and captivating music intro that provides a perfect first impression for any company, brand or video. With its crisp and clean sound, it sets the tone for an engaging and memorable experience for your audience.
The intro features a mesmerizing blend of electronic and orchestral elements that come together to create a unique and modern sound. It starts with a simple, but captivating synth melody that builds gradually, creating a sense of anticipation and excitement. The intro then seamlessly transitions into a full-fledged orchestral piece, complete with sweeping strings, powerful brass and percussive elements.
Glock Logo is designed to be airy and compact, making it perfect for a variety of uses. It is ideal as an intro for company ads, videos, presentations and more. Its solid and reliable sound sets a professional tone, and its simple yet memorable melody will leave a lasting impression on your audience.
The sound design of Glock Logo is expertly crafted, with a focus on clarity and balance. The mix is optimized for a wide range of audio environments, from small laptop speakers to large sound systems, ensuring that your brand will be heard loud and clear.
In terms of length, Glock Logo is short and to the point, clocking in at under 10 seconds. This makes it easy to use in a variety of applications, and it ensures that it won't overstay its welcome.
In conclusion, Glock Logo is a versatile and memorable music intro that provides a professional and engaging first impression for your brand. Its clean, airy and compact design, combined with its powerful and memorable sound, make it an excellent choice for any company, brand or video.