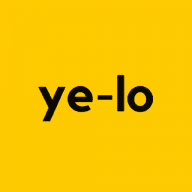 Free use of music logo required attribution (click on text to copy):
Music Logo: Thoughtful Mallets Jingle
Source: https://www.lokhmatovmusic.com/
Free Background Music by Yevhen Lokhmatov

"Thoughtful Mallets Jingle: An Instrumental Track for Business, Lifestyle, and Podcasts"
Introduction: The "Thoughtful Mallets Jingle" is a captivating instrumental track designed to evoke a sense of seriousness, confidence, and thoughtfulness. With its combination of marimba, bells, and percussion, this track creates a flowing and engaging experience, making it a perfect fit for various applications such as podcast or vlog intros, radio show jingles, and game assets. In this article, we will explore the qualities and versatility of the "Thoughtful Mallets Jingle," highlighting its potential impact on diverse areas such as business, lifestyle, and media.
Setting the Tone: The Flowing Thoughtfulness The opening notes of the "Thoughtful Mallets Jingle" immediately establish a contemplative and serene atmosphere. The mellow sounds of the marimba, combined with the gentle tinkling of bells and the rhythmic percussion, create a seamless flow that captures the listener's attention. This musical arrangement is ideal for setting the tone in various contexts, including podcasts, vlogs, and radio shows, providing an inviting and engaging introduction that leaves a lasting impression.
Confidence and Business: The seriousness and confidence exuded by the "Thoughtful Mallets Jingle" make it an ideal choice for corporate and business-related content. Whether it's an advertisement, presentation, or product launch, the track enhances the overall tone, imparting a sense of professionalism and sophistication. Its cool and thoughtful demeanor complements content related to finance planning, international startups, diversity, and entrepreneurship. The music's innate ability to resonate with listeners on a deeper level ensures that it captures their attention and keeps them engaged throughout.
Lifestyle and Fashion: The "Thoughtful Mallets Jingle" also lends itself well to lifestyle and fashion-related media. Its serious yet stylish composition makes it a perfect match for content that showcases a modern, handsome, and focused aesthetic. Whether it's a fashion show, a lifestyle vlog, or a documentary on style and trends, the track adds a touch of elegance and sophistication. The seamless combination of different mallet instruments creates a unique texture that beautifully complements visuals associated with fashion, beauty, and luxury.
Intelligent Technology and Research: The fusion of mallet instruments in the "Thoughtful Mallets Jingle" carries an underlying sense of intelligence and professionalism. This makes it an excellent choice for content related to technology, research, and innovation. Whether it's a video highlighting cutting-edge technological advancements or a podcast discussing the latest research breakthroughs, the track adds an air of expertise and seriousness to the subject matter. It creates an atmosphere of trust and reliability, establishing the content creator as an authoritative voice in the field.
Ambitious Entrepreneurship: For those delving into the world of ambitious entrepreneurship, the "Thoughtful Mallets Jingle" can serve as a motivational anthem. The track's fusion of ethnic elements and contemporary instrumentation symbolizes the blending of diverse perspectives and ideas. It represents the journey of entrepreneurs and their relentless pursuit of success. Whether used as background music for a startup pitch or a business conference, this track ignites a spark of determination, encouraging entrepreneurs to push boundaries and think outside the box.
Conclusion: The "Thoughtful Mallets Jingle" is an instrumental track that embodies seriousness, confidence, and thoughtfulness. Its versatile nature allows it to seamlessly integrate into various media formats, including podcasts, vlogs, radio shows, and games. By harnessing the flowing melodies of marimba, bells, and percussion, this track captivates listeners, leaving a lasting impression. Whether used in the context of business, lifestyle, fashion, technology, or entrepreneurship, the "Thoughtful Mallets Jingle" is an excellent choice to create a serious and engaging atmosphere that connects with audiences on multiple levels.