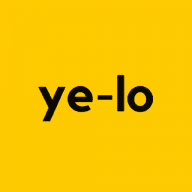 Free use of music logo required attribution (click on text to copy):
Music Logo: Serious Flute Jingle
Source: https://www.lokhmatovmusic.com/
Free Background Music by Yevhen Lokhmatov

"Serious Flute Jingle: A Melodic Blend of Confidence and Serenity"
Introduction: Instrumental music has the remarkable ability to evoke various emotions and set the tone for different contexts. In the case of the "Serious Flute Jingle," listeners are treated to a captivating fusion of African flute melodies, synths, and percussion. This instrumental track is perfectly suited for podcast or vlog intros, radio show jingles, and game assets. Its flowing and serious nature makes it an ideal choice for those seeking to create an atmosphere of confidence, thoughtfulness, and professionalism. In this article, we will explore the various elements that make the "Serious Flute Jingle" an exceptional choice for diverse applications.
The Essence of Seriousness: The "Serious Flute Jingle" captures the essence of seriousness with its composed and confident melodies. The African flute, prominently featured throughout the track, lends an air of authenticity and cultural richness, transporting listeners to distant lands. This infusion of cultural elements adds depth and intrigue, making the track stand out among others in its genre.
Setting the Right Mood: With its rhythmic and flowing composition, the "Serious Flute Jingle" effortlessly sets the right mood for a wide range of applications. Whether you're looking to introduce a podcast or vlog that delves into business, finance, or technology, this track creates an atmosphere of focus and thoughtfulness. It resonates particularly well with themes of lifestyle, fashion, and international entrepreneurship, making it an ideal choice for content creators seeking to establish a cool and professional tone.
A Soundtrack for Success: Aspiring entrepreneurs, ambitious professionals, and those in the finance and technology sectors can all find inspiration in the "Serious Flute Jingle." Its carefully crafted blend of instruments, including synths and percussion, adds layers of complexity and dynamism to the track. This composition embodies the idea of intelligent thinking, trustworthiness, and expertise, making it an excellent choice for presentations, conferences, or promotional videos that aim to convey a sense of professionalism and success.
Cross-Cultural Appeal: The inclusion of ethnic elements, such as the African flute, in the "Serious Flute Jingle" amplifies its appeal and widens its range of applications. This fusion of different cultural influences speaks to the spirit of diversity and inclusivity, making it a versatile track that can resonate with global audiences. By incorporating such diverse elements, the track becomes a perfect accompaniment for content that aims to bridge cultural gaps and promote understanding.
Enhancing the Listening Experience: The "Serious Flute Jingle" is designed to captivate listeners with its carefully selected instruments and skillful arrangement. Each component of the track serves a purpose in creating a harmonious whole that elevates the listening experience. Whether it's the vibrant flute melodies, the subtle synths, or the rhythmic percussion, every element contributes to the overall impression of professionalism and focus.
Conclusion: The "Serious Flute Jingle" stands as a testament to the power of instrumental music to convey emotions and set the stage for various contexts. With its flowing melodies, African flute, synths, and percussion, this track encapsulates the essence of seriousness and confidence. Its versatility makes it a fitting choice for podcast and vlog intros, radio show jingles, and game assets, while its themes of ambition, trustworthiness, and professionalism ensure its relevance across diverse industries. The "Serious Flute Jingle" is a testament to the ability of instrumental music to transcend cultural boundaries and evoke a wide range of emotions in its listeners.