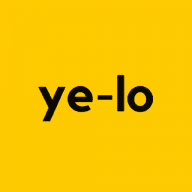 Free use of my music required attribution (click on text to copy):
Music track: Sax Hip Hop
Source: https://www.lokhmatovmusic.com/
Free Background Music by Yevhen Lokhmatov
Groovy hip-hop music track with funky drum beat and attractive sax melody. Best for use in projects relative to urban street lifestyle, photo slideshows, sport, cars and technology.
Sax Hip Hop: A Groovy and Funky Instrumental Music Track for the Urban Street Lifestyle
If you are looking for an instrumental music track that combines the groovy beats of hip-hop and the melodic allure of the saxophone, then Sax Hip Hop is the perfect choice for you. This music track is a testament to the versatility of instrumental music, as it can be used in a wide range of projects and contexts, from urban street lifestyle videos to sports montages, car commercials, and technology showcases. In this article, we will delve into the key features of Sax Hip Hop, analyze its structure, and explore its potential applications in various media projects.
The Groovy Hip-Hop Beat
One of the most striking features of Sax Hip Hop is its groovy hip-hop beat, which provides the perfect backdrop for the saxophone melody. The drumbeat is characterized by a steady and catchy rhythm that creates a sense of momentum and energy, while also leaving enough space for the saxophone to shine. The use of percussion instruments such as hi-hats, snares, and bass drums creates a dynamic and vibrant soundscape that is both familiar and innovative. The beat is neither too fast nor too slow, making it suitable for a wide range of projects and genres.
The Attractive Sax Melody
The other key feature of Sax Hip Hop is the attractive saxophone melody that serves as the focal point of the track. The saxophone is a versatile and expressive instrument that can convey a wide range of emotions, from joy and exuberance to melancholy and nostalgia. In Sax Hip Hop, the saxophone melody is upbeat and uplifting, conveying a sense of confidence and swagger. The use of chromatic scales, arpeggios, and trills adds texture and depth to the melody, making it more memorable and catchy.
The Structure of Sax Hip Hop
Sax Hip Hop follows a traditional song structure, with an introduction, verse, chorus, bridge, and outro. The introduction sets the mood and introduces the main elements of the track, such as the drumbeat and saxophone melody. The verse builds upon the introduction, adding more layers and nuances to the music. The chorus is the most memorable part of the track, featuring a catchy hook that is repeated throughout the song. The bridge serves as a transitional section that leads to the final section of the track, the outro, which provides a sense of closure and resolution.
Applications of Sax Hip Hop
Sax Hip Hop is a versatile instrumental music track that can be used in a wide range of projects and media formats. Here are some potential applications of Sax Hip Hop:
Urban Street Lifestyle Videos: Sax Hip Hop is perfect for videos that showcase the vibrancy and energy of urban street life, such as skateboarding, graffiti, street art, and fashion.
Sports Montages: Sax Hip Hop is ideal for sports montages that feature high-energy action and adrenaline-fueled moments, such as basketball, football, soccer, and extreme sports.
Car Commercials: Sax Hip Hop can be used in car commercials that showcase the sleek design, speed, and power of modern automobiles.
Technology Showcases: Sax Hip Hop can also be used in technology showcases that highlight the latest innovations in electronics, software, and digital media.
Conclusion
Sax Hip Hop is a groovy and funky instrumental music track that combines the best elements of hip-hop and saxophone music. Its catchy drumbeat and attractive saxophone melody make it perfect for a wide range of projects and contexts, from urban street lifestyle videos to sports montages, car commercials, and technology showcases. If you are looking for a versatile and memorable music track that captures the spirit of urban culture and modern technology, then Sax Hip Hop is the perfect choice for you

This song is created for free unlimited usage on social media sites such as Youtube, Facebook, Instagram, TikTok etc. With your convenience in mind almost all compositions included different edit versions available down below. Streaming platforms links gives access to listen and save tracks to your playlists. Please notice some restrictions about monetization here: Terms Of Use or F.A.Q.