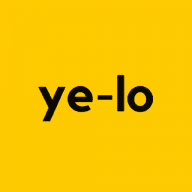 Radio Jingle Logo Intro – best for radio broadcast intro, jingle. Good for youtube logo, intro. Style: light music, adult contemporary, soft rock, easy listening. If you need to fit this track for your video or something else please let me know, I`ll make it for you.
License
Included versions:
Radio Jingle Logo Intro (0:21)
✔ You can use this music in your videos WITH MONETIZATION forever (Youtube, Facebook, Instagram,…).
➕ Included music pack with high quality WAV versions
❌ No Song Making
❌ No Audiobook
❌ No Music Remix
✔ Podcast
✔ Music on Hold, Background music (Bar, Shop, Gym,…)
✔ Digital Paid Advertising
✔ Application, Software, Game, E-learning / Online Course
✔ Application, Software, Game, E-learning / Online Course
✔ Wedding videographer
✔ Public Performance (non web): Film, Video, Play, Fair, Exhibit
✔ TV, Radio, V.O.D, Cinema
➕ You will get PDF file with license for use on email