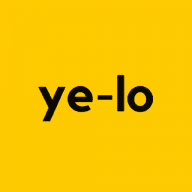 Free use of music logo required attribution (click on text to copy):
Music Logo: Percussion Logo
Source: https://www.lokhmatovmusic.com/
Free Background Music by Yevhen Lokhmatov

Percussion Logo Shout Hey: A Dynamic and Energetic Instrumental Track
Introduction
Percussion Logo Shout Hey is an upbeat and fun instrumental music track that encapsulates the essence of energy, dynamism, and modernity. With its unique blend of stomps, claps, and shout "Hey," accompanied by a variety of unusual percussion instruments and sound effects, this track is perfectly suited for various applications, ranging from commercials and intros to sports videos and vlogs. In this article, we will explore the characteristics, significance, and potential uses of the Percussion Logo Shout Hey track, delving into its rhythmic qualities, its ability to enhance visual media, and its versatility as a powerful soundtrack.
Rhythmic Powerhouse
At a tempo of 129 beats per minute, Percussion Logo Shout Hey exudes an infectious energy that instantly captivates listeners. The track's rhythmic foundation is built upon a combination of drums, claps, and stomps, creating a pulsating beat that propels the music forward. The deliberate choice of a fast tempo contributes to the track's overall dynamism, making it an ideal choice for projects that require a high-energy atmosphere, such as sports-related content or action-packed visuals.
Unconventional Percussion
What sets Percussion Logo Shout Hey apart from other instrumental tracks is its incorporation of unusual percussion instruments. By utilizing a diverse range of percussive elements, the track establishes a distinctive sound palette that is both captivating and unexpected. These unconventional percussive elements add depth and character to the composition, allowing it to stand out in a crowded musical landscape. The integration of tribal-inspired rhythms and sounds further contributes to the track's unique appeal, infusing it with a sense of primal energy.
Enhancing Visual Media
One of the primary strengths of Percussion Logo Shout Hey lies in its ability to enhance visual media. Whether it's a commercial, an intro, or a vlog, this track has the power to elevate the impact of accompanying visuals, providing a compelling auditory backdrop that engages the audience. The rhythmic intensity and vibrant nature of the track align seamlessly with energetic visuals, creating a cohesive and immersive experience. Additionally, the percussive nature of the music can synchronize with on-screen actions, effectively reinforcing key moments and transitions.
Versatility and Applications
Percussion Logo Shout Hey's versatility is a key factor in its widespread appeal. Its energetic and modern qualities make it suitable for a diverse range of projects across various industries. In the commercial realm, it can inject vigor and excitement into product advertisements, leaving a lasting impression on potential consumers. The track's fast tempo and powerful percussion also make it an excellent choice for dynamic intros, setting the tone for engaging content. Furthermore, its rhythmic and tribal elements make it an ideal companion for sports-related videos, providing the perfect backdrop for intense athletic moments and capturing the spirit of competition. Bloggers and vloggers can also leverage the track's infectious energy to create compelling content that keeps audiences captivated.
Conclusion
In conclusion, Percussion Logo Shout Hey is an exceptional instrumental track that combines elements of dynamism, energy, and modernity. With its rhythmic prowess, unconventional percussion, and ability to enhance visual media, this track offers a wide range of possibilities for commercial, entertainment, and creative endeavors. Its versatility allows it to be seamlessly integrated into projects across various industries, making it an invaluable asset for content creators seeking to amplify their message and engage their audience. Percussion Logo Shout Hey is a testament to the power of instrumental music in setting the tone, creating memorable experiences, and leaving a lasting impact.