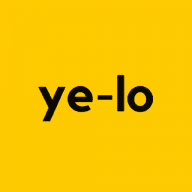 Free use of music logo required attribution (click on text to copy):
Music Logo: Massive Corporate Logo
Source: https://www.lokhmatovmusic.com/
Free Background Music by Yevhen Lokhmatov
"Massive Corporate Logo" is a musical track that exudes power, grandeur, and sophistication. This piece is an instrumental composition that is perfect for branding, presentations, and vlogs, as it encapsulates the essence of a corporate entity.
At the beginning of the track, the listener is introduced to a subtle yet impactful percussion beat, which sets the tone for the rest of the piece. As the beat gradually picks up in pace, it is joined by a series of soaring strings and majestic horns, creating a sense of immense energy and anticipation. The arrangement of these instruments creates an atmosphere that is both stirring and impressive, making it an ideal accompaniment for a company's branding efforts.
As the piece progresses, the strings and horns give way to a series of soaring synths and electronic elements that lend the track a contemporary and futuristic feel. These elements are seamlessly blended with the traditional orchestral instruments, creating a sound that is both classic and modern, a perfect reflection of the ethos of many contemporary businesses.
As the track reaches its climax, the listener is swept up in a wave of triumphant sound, as the percussion and horns surge to the forefront, creating an overwhelming sense of power and authority. This is a moment that perfectly captures the essence of a successful corporate entity, confident and commanding, ready to take on any challenge.
Overall, "Massive Corporate Logo" is an impressive and commanding piece of music that perfectly captures the spirit of a successful business. Its blend of traditional and contemporary elements, as well as its careful composition, make it an ideal choice for companies looking to create an impact with their branding and presentation efforts. Whether used as the soundtrack for a video or as an intro for a presentation, this track is sure to leave a lasting impression on anyone who hears it.