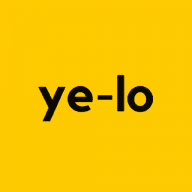 Free use of music logo required attribution (click on text to copy):
Music Logo: Magic Mallets Jingle
Source: https://www.lokhmatovmusic.com/
Free Background Music by Yevhen Lokhmatov
Title: Exploring the Enchanting Melodies of "Magic Mallets Jingle"
Introduction: "Magic Mallets Jingle" is an instrumental music track that captivates listeners with its joyful and cheerful composition. Featuring the delightful sounds of glockenspiel, percussion, and marimba, this track has gained popularity as a go-to choice for various creative purposes, such as podcast or vlog intros, radio show jingles, and game assets. In this article, we will delve into the enchanting world of "Magic Mallets Jingle," exploring its musical elements, the emotions it evokes, and its potential applications in the realm of entertainment.
The Magic of Jingles: Jingles are short musical compositions designed to create brand recognition and leave a lasting impression on the audience. With its distinctive qualities, "Magic Mallets Jingle" serves as an ideal musical piece for this purpose. The melodic arrangement, infused with a sense of happiness and playfulness, instantly grabs the attention of listeners and leaves them with a positive association.
Unveiling the Musical Elements: a. Glockenspiel: The glockenspiel is a percussive instrument that produces sparkling, bell-like tones. In "Magic Mallets Jingle," the glockenspiel takes center stage, creating a bright and uplifting atmosphere. Its crisp notes add a touch of whimsy and serve as the melodic foundation of the composition.
Percussion: The inclusion of percussion instruments in this track amplifies its energetic and dynamic nature. Various percussive elements, such as shakers, tambourines, and drums, contribute to the rhythmic drive and enhance the overall sense of liveliness.
Marimba: The marimba, known for its warm and resonant timbre, adds depth and richness to "Magic Mallets Jingle." It harmoniously blends with the glockenspiel, creating a delightful interplay between the two instruments. The marimba's presence infuses the composition with a sense of joviality and celebration.
Emotions and Imagery: "Magic Mallets Jingle" conjures an array of emotions and imagery through its vibrant musical arrangement. The following descriptors encapsulate the essence of this captivating track:
Happy: The primary emotion evoked by this jingle is pure happiness. Its lively tempo, cheerful melodies, and exuberant instrumentation combine to create an uplifting and joyous atmosphere.
Funny and Entertaining: The track's whimsical and playful nature lends itself well to comedic content or light-hearted productions. Whether it accompanies a funny video clip or serves as an introduction to a comedy podcast, "Magic Mallets Jingle" brings a touch of entertainment to the forefront.
Celebration and Congrats: The composition's festive quality makes it an ideal choice for celebratory occasions. Whether it be congratulatory messages, festive announcements, or party invitations, the track adds a sense of excitement and festivity to such moments.
Applications and Versatility: The versatility of "Magic Mallets Jingle" allows it to find a home in various creative projects. Its adaptability and ability to set a positive tone make it a valuable asset in the following contexts:
Podcast and Vlog Intros: The engaging and attention-grabbing nature of this jingle makes it an excellent choice for podcast and vlog intros. It sets the stage for an entertaining and enjoyable listening experience right from the start.
Radio Show Jingles: "Magic Mallets Jingle" lends itself well to radio show jingles, instantly capturing listeners' attention and leaving a lasting impression. Its upbeat nature aligns perfectly with the lively atmosphere of radio broadcasts.
Game Assets: In the world of gaming, music plays a crucial role in creating immersive experiences. This track can be used as an asset in various game genres, including casual games, puzzle games, and family-oriented titles, enhancing the fun factor and adding an element of enchantment.
Conclusion: "Magic Mallets Jingle" is a delightful instrumental composition that embraces the spirit of joy, celebration, and entertainment. With its glockenspiel-driven melodies, lively percussion, and marimba's warmth, it has become a popular choice for podcast intros, vlog openings, radio show jingles, and game assets. Its ability to evoke positive emotions and create a lasting impact on listeners makes it an invaluable addition to any creative project. So, next time you're looking to infuse your content with a splash of magic and cheer, consider the enchanting melodies of "Magic Mallets Jingle."