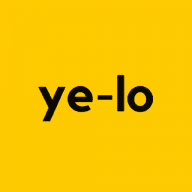 Free use of music logo required attribution (click on text to copy):
Music Logo: Huge Corporate Logo
Source: https://www.lokhmatovmusic.com/
Free Background Music by Yevhen Lokhmatov
"Huge Corporate Logo" is a powerful and dynamic music track designed to elevate the branding and presentation of any company, business or vlog. With its epic and uplifting sound, this track has the ability to captivate audiences and leave a lasting impression.
The track opens with a pulsating rhythm that sets the tone for the entire piece. The beat is energetic and intense, conveying a sense of urgency and momentum that is perfect for promotional videos, presentations or advertisements. As the track progresses, additional layers of instrumentation are introduced, building upon the initial rhythm and creating a rich and textured sound.
One of the standout features of "Huge Corporate Logo" is its use of orchestral instruments. The track features soaring strings, majestic horns and dramatic percussion, all of which work together to create a cinematic and grandiose sound. The orchestration is particularly effective in the track's climax, which features a powerful crescendo that is sure to leave a lasting impression on listeners.
In addition to its orchestral elements, "Huge Corporate Logo" also incorporates electronic elements into its sound. These electronic elements serve to modernize the track and give it a contemporary edge that is perfect for businesses and vlogs that want to convey a sense of innovation and forward-thinking.
Throughout the track, there is a sense of momentum and progression that is reflected in the instrumentation and rhythm. The music builds and swells, creating a sense of excitement and anticipation that is perfect for introducing a new product or service, or for highlighting the strengths and values of a company.
Despite its grandiose and epic sound, "Huge Corporate Logo" is also incredibly versatile. The track is designed to be looped, which makes it ideal for use in longer presentations or videos. Additionally, the track can be easily customized to fit the specific needs of a business or vlog, whether that means adding in additional instrumentation or modifying the tempo.
Overall, "Huge Corporate Logo" is a powerful and dynamic music track that is perfect for branding and presentation. Its epic sound and versatile nature make it an ideal choice for businesses, vlogs and individuals who want to make a lasting impression on their audience. Whether used as background music or as a standalone piece, "Huge Corporate Logo" is sure to captivate and inspire.