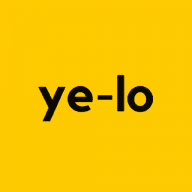 License
Included versions:
High Tech Logo (0:13)
✔ You can use this music in your videos WITH MONETIZATION forever (Youtube, Facebook, Instagram,…).
➕ Included music pack with high quality WAV versions
❌ No Song Making
❌ No Audiobook
❌ No Music Remix
✔ Podcast
✔ Music on Hold, Background music (Bar, Shop, Gym,…)
✔ Digital Paid Advertising
✔ Application, Software, Game, E-learning / Online Course
✔ Application, Software, Game, E-learning / Online Course
✔ Wedding videographer
✔ Public Performance (non web): Film, Video, Play, Fair, Exhibit
✔ TV, Radio, V.O.D, Cinema
➕ You will get PDF file with license for use on email
The "High Tech Logo" music intro is a modern, cutting-edge audio track that embodies the technological advancements of the 21st century. With a duration of approximately 10 seconds, this glitchy and futuristic sound is the perfect way to start any high-tech presentation, podcast, or video.
As soon as the music starts, you can feel the energy and excitement of the electronic beats, which pulsate in a rhythmic and repetitive manner. The electronic instrumentation features a blend of synthesizers, digital sound effects, and percussion, all carefully crafted to create a distinctive sound.
The track opens with a distinctive synth lead that captures the listener's attention right away. The lead is a futuristic and modulated sound that sets the tone for the rest of the track. It has a slightly distorted sound, which gives it a mechanical and futuristic feel.
As the intro progresses, the percussion becomes more prominent, with sharp and metallic sounds that cut through the mix. The percussion is expertly programmed, with a rhythmic pattern that emphasizes the glitchy and robotic nature of the track.
Throughout the intro, the mix is filled with various digital sound effects that provide a sense of movement and energy. These effects are carefully placed and timed to create a dynamic and futuristic soundscape. They range from glitchy blips and bleeps to sweeping whooshes and risers.
The overall sound of the "High Tech Logo" intro is characterized by a futuristic and high-tech vibe that is perfect for technology-related content. The track is edgy and modern, with glitchy and robotic elements that give it a unique and distinctive sound.
As the intro progresses, the intensity builds, with a sense of momentum and urgency that reaches a peak towards the end. The final notes of the intro are a burst of energy that leave a lasting impression on the listener.
Overall, the "High Tech Logo" music intro is a perfect choice for any modern and tech-focused project. With its futuristic and glitchy sound, it captures the spirit of the 21st century and sets the tone for any high-tech presentation or video.