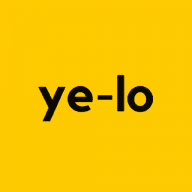 Free use of music logo required attribution (click on text to copy):
Music Logo: Percussion Intro
Source: https://www.lokhmatovmusic.com/
Free Background Music by Yevhen Lokhmatov

Percussion Intro: A Captivating Instrumental Journey
Introduction: In the vast realm of music, instrumental tracks hold a unique charm that transcends the boundaries of language and cultural differences. Among these, "Percussion Intro" stands out as a captivating composition that instantly captures the listener's attention. With its rhythmic beats, ethnic influences, and energetic undertones, this instrumental piece holds the power to transport the audience to a world of vibrant festivals, lively street performances, and pulsating dance floors. In this article, we delve into the essence of "Percussion Intro," exploring its diverse elements, cultural inspirations, and the impact it has on various forms of media and artistic expressions.
I. Percussion: The Pulse of the Track At the heart of "Percussion Intro" lies a dynamic interplay of various percussive instruments. The rich sounds of drums, maracas, bongos, and congas create a rhythmic foundation that infuses the composition with vitality and groove. These elements synergize to generate an infectious beat, forming the backbone of the track's distinctive character.
II. Ethnic Influences: A Melting Pot of Cultures Drawing inspiration from a diverse range of ethnic backgrounds, "Percussion Intro" embodies a fusion of cultural flavors. African rhythms, Latin dance beats, and Caribbean vibes intertwine seamlessly, painting a vivid sonic landscape that echoes the essence of these vibrant regions. The track's ability to blend and honor these distinct influences showcases the universal language of music and its power to bridge cultural gaps.
III. Creating an Atmosphere: Setting the Stage "Percussion Intro" excels at setting the stage for a variety of artistic endeavors. Its rhythmic intensity and energetic nature make it an ideal choice for podcasts, YouTube intros, and television programs. Its dynamic beats provide an impactful backdrop for rap battles and product presentations, infusing the content with a sense of movement and power. Moreover, the track's connection to hip hop culture, street style vlogs, and travel narratives evokes a sense of urban exploration and the excitement of vibrant city life.
IV. A Visual Journey: Conjuring Imagery The auditory experience of "Percussion Intro" naturally lends itself to visual storytelling. The lively rhythms and colorful textures conjure vivid imagery of festive celebrations, spirited dancers, and captivating street performances. The graphic quality of the composition invites the listener to visualize bustling summer parties, bustling city streets, and talented performers captivating audiences with their percussive skills. It serves as an ideal soundtrack for visual media, adding depth and enhancing the overall impact of the accompanying imagery.
V. The Power of Tempo: A Constant Pulse With a tempo set at 121 beats per minute (BPM), "Percussion Intro" strikes a balance between energetic momentum and a moderate pace. This deliberate choice allows the track to maintain its infectious groove without overwhelming the listener. The consistent tempo acts as a reliable heartbeat, driving the composition forward and providing a solid foundation for creative expression.
Conclusion: In the realm of instrumental music, "Percussion Intro" stands as a testament to the power of rhythm and cultural fusion. With its rhythmic beats, ethnic influences, and dynamic energy, this captivating track serves as an auditory gateway to a world of celebration, dance, and artistic expression. From podcasts and YouTube intros to rap battles and product presentations, "Percussion Intro" finds its place across a wide array of media and creative endeavors, enriching them with its vibrant spirit. Its universal appeal transcends boundaries, reminding us of the unifying language of music and its ability to connect people from different cultures and backgrounds. So, tune in and let the beats of "Percussion Intro" carry you away on an unforgettable instrumental journey.