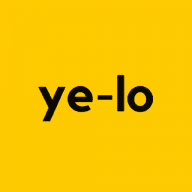 License
Included versions:
Future Transforming Logging (0:10)
✔ You can use this music in your videos WITH MONETIZATION forever (Youtube, Facebook, Instagram,…).
➕ Included music pack with high quality WAV versions
❌ No Song Making
❌ No Audiobook
❌ No Music Remix
✔ Podcast
✔ Music on Hold, Background music (Bar, Shop, Gym,…)
✔ Digital Paid Advertising
✔ Application, Software, Game, E-learning / Online Course
✔ Application, Software, Game, E-learning / Online Course
✔ Wedding videographer
✔ Public Performance (non web): Film, Video, Play, Fair, Exhibit
✔ TV, Radio, V.O.D, Cinema
➕ You will get PDF file with license for use on email
"Future Transforming Logging" is a music intro that evokes a sense of modernity and high-tech innovation. The track opens with a futuristic electronic sound, reminiscent of the sound effects heard in science fiction movies. The soundscape is rich and complex, with multiple layers of electronic instrumentation.
As the track progresses, the listener is transported to a world of advanced technology and innovation. The pulsating beat creates a sense of urgency and excitement, as if the listener is being propelled forward into a new and exciting future.
The use of electronic instrumentation in "Future Transforming Logging" is particularly noteworthy. The sounds are crisp and clear, with a sense of precision and clarity that is characteristic of modern electronic music. The use of synthesizers, drum machines, and other digital instruments gives the track a futuristic feel, while also allowing for a great deal of versatility in terms of sound design.
One of the most striking elements of "Future Transforming Logging" is the way in which it combines different musical styles and influences. The track draws on elements of techno, ambient, and experimental music, as well as more traditional forms of electronic music. The result is a unique and captivating sound that is sure to engage and captivate listeners.
As the track progresses, the listener is taken on a journey through a world of high-tech innovation and transformation. The soundscape becomes increasingly complex and layered, with multiple textures and tones blending together to create a rich and immersive experience.
At times, the track takes on an almost ethereal quality, with shimmering sounds and delicate melodies floating over the top of the pulsating beat. This creates a sense of otherworldliness and transcendence, as if the listener is being lifted out of their everyday reality and transported to a higher plane of existence.
Overall, "Future Transforming Logging" is a stunning piece of music that showcases the power and versatility of electronic instrumentation. The track is both futuristic and timeless, drawing on a range of influences and styles to create a sound that is truly unique and unforgettable. Whether listened to in a high-tech environment or in the comfort of one's own home, this music intro is sure to captivate and inspire listeners.