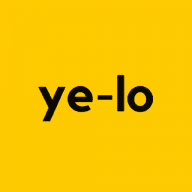 Free use of music logo required attribution (click on text to copy):
Music Logo: High Tech Transforming Logo
Source: https://www.lokhmatovmusic.com/
Free Background Music by Yevhen Lokhmatov

"High Tech Transforming Logo" is an exciting and dynamic music intro that is perfect for high-tech or futuristic projects. This piece of music creates an atmosphere of anticipation and excitement, with a sense of forward momentum that keeps the listener engaged and energized.
The intro begins with a pulsating electronic beat that sets the pace for the rest of the piece. This beat is soon joined by a series of high-pitched electronic tones that create a sense of urgency and anticipation. As the intro continues, the music builds in intensity, with more layers of electronic sound added to the mix.
One of the defining features of this intro is the use of sound effects that sound like the loading of data. These sounds are reminiscent of the sounds heard when a computer is booting up or when data is being transferred from one device to another. These sounds add to the overall high-tech feel of the piece and create a sense of motion and progress.
As the intro progresses, the music reaches a climax with a burst of energy and excitement. This climax is achieved through a combination of fast-paced electronic beats and soaring melodies that create a sense of triumph and achievement. The music then fades out, leaving the listener with a sense of anticipation for what is to come.
Overall, "High Tech Transforming Logo" is a piece of music that is perfect for any project that requires a sense of excitement, forward momentum, and high-tech innovation. Whether it is for a video game, a commercial, or a corporate presentation, this intro is sure to capture the attention of the listener and create a sense of excitement and anticipation.