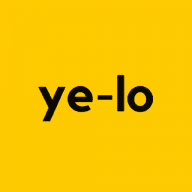 "Positive Logo" is a musical intro that encapsulates the essence of positivity and optimism. This short yet impactful piece of music is designed to instantly evoke a sense of upliftment and motivation, making it the perfect choice for brands, companies, and organizations that are looking for an energizing and inspiring musical identity.
The music begins with a series of plucky, quick-fire notes that immediately set the tone for the piece. The sounds are light and airy, creating a sense of buoyancy and joy. The plucks are backed up by a subtle swoosh effect, which gives the music a slight ethereal quality and adds to the overall lightness of the piece.
As the intro progresses, the plucks become more prominent, creating a sense of forward momentum. The quick-fire notes are interspersed with brief pauses, which add to the upbeat, energetic vibe of the piece. The light swoosh effects continue to accompany the plucks, adding depth and texture to the music.
The climax of the intro comes as the plucks reach their peak, with the music culminating in a flourish of upbeat, celebratory notes. The final notes are celebratory and uplifting, creating a sense of positivity and hope.
The overall sound of "Positive Logo" is both modern and timeless, making it the ideal choice for a wide range of companies and organizations. The upbeat and uplifting nature of the music makes it ideal for brands that are focused on positivity and well-being, while the light and airy sound makes it perfect for tech companies, startups, and innovative brands.
In conclusion, "Positive Logo" is a musical intro that is both energizing and inspiring. Its upbeat and uplifting sound is sure to leave a lasting impression on listeners and provide a musical identity that is both memorable and impactful.
License
Included versions:
Positive Logo (0:01)
✔ You can use this music in your videos WITH MONETIZATION forever (Youtube, Facebook, Instagram,…).
➕ Included music pack with high quality WAV versions
❌ No Song Making
❌ No Audiobook
❌ No Music Remix
✔ Podcast
✔ Music on Hold, Background music (Bar, Shop, Gym,…)
✔ Digital Paid Advertising
✔ Application, Software, Game, E-learning / Online Course
✔ Application, Software, Game, E-learning / Online Course
✔ Wedding videographer
✔ Public Performance (non web): Film, Video, Play, Fair, Exhibit
✔ TV, Radio, V.O.D, Cinema
➕ You will get PDF file with license for use on email