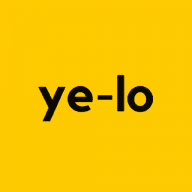 Free use of music logo required attribution (click on text to copy):
Music Logo: Piano Company Logo
Source: https://www.lokhmatovmusic.com/
Free Background Music by Yevhen Lokhmatov

"Piano Company Logo" is a simple yet elegant music track that serves as a perfect representation of a company's identity. The music track features a solo piano playing a catchy and memorable melody that is sure to stay in the listener's mind long after the track has ended.
The track's overall tone is clean, respectable, and professional, making it an excellent choice for corporate presentations and other similar events. It's the kind of music that will help businesses establish their brand identity and communicate their values to their audience.
From the beginning of the track, the listener is greeted with a gentle and soothing piano melody that sets the tone for what is to come. The melody is simple, yet catchy, and has a positive and uplifting vibe that is perfect for businesses looking to promote themselves in a positive light.
As the track progresses, the melody evolves and builds upon itself, adding layers of complexity to the music while still maintaining its overall simplicity. The piano playing is precise and measured, with each note perfectly timed and executed.
One of the most striking aspects of "Piano Company Logo" is its ability to create a sense of calm and relaxation in the listener. The music track has a gentle and soothing quality that is perfect for creating a relaxing atmosphere in any setting.
Moreover, the track's simplicity and elegance make it an ideal choice for businesses looking to promote their brand in a tasteful and understated way. The music is not overly flashy or bombastic, but rather, it is a subtle and effective way to communicate a company's values and mission to their audience.
The melody of "Piano Company Logo" is also incredibly versatile, making it suitable for a wide variety of businesses and industries. Whether you're in the tech industry, finance, or healthcare, the music track can be adapted to suit your needs and communicate your message effectively.
Overall, "Piano Company Logo" is an excellent choice for any business looking to establish their brand identity and create a lasting impression on their audience. With its catchy melody, elegant piano playing, and calming atmosphere, the music track is sure to make any presentation or event memorable and impactful.