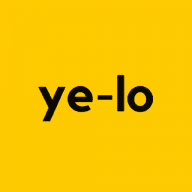 Free use of music logo required attribution (click on text to copy):
Music Logo: Piano Company Ident Logo
Source: https://www.lokhmatovmusic.com/
Free Background Music by Yevhen Lokhmatov
"Piano Company Ident Logo" is a beautifully crafted music track that is ideal for companies and businesses looking to establish a clean and respectable brand identity. The track features a piano melody that is both catchy and memorable, making it perfect for use in presentations, advertising, and other promotional materials.
The track starts with a simple piano intro that gradually builds into a more complex arrangement, creating a sense of anticipation and excitement. The melody is light and airy, with a gentle rhythm that is both soothing and invigorating. The piano is the main instrument, but there are also subtle strings and percussion elements that add depth and texture to the music.
The overall tone of the track is positive and uplifting, conveying a sense of confidence and professionalism. The melody is upbeat and energetic, creating a sense of momentum and progress that is perfect for company presentations and branding. The music also has a timeless quality, making it suitable for use in a wide range of contexts and settings.
One of the standout features of "Piano Company Ident Logo" is its versatility. The track can be used in a variety of ways, from background music for presentations and corporate videos to theme music for a company website or podcast. It's also an excellent choice for radio or television ads, as the catchy melody is sure to stick in the listener's mind and create a lasting impression.
Another key feature of the track is its simplicity. The music is easy to listen to and understand, with a clear and concise structure that is perfect for corporate branding. The piano melody is the centerpiece of the track, and it's supported by just the right amount of accompanying instrumentation to create a full and satisfying sound.
Overall, "Piano Company Ident Logo" is an excellent choice for any business looking to establish a professional and memorable brand identity. The music is upbeat, positive, and versatile, making it ideal for a wide range of promotional materials and settings. With its catchy melody and clean, respectable sound, this track is sure to make a lasting impression on your audience and help your brand stand out from the crowd.