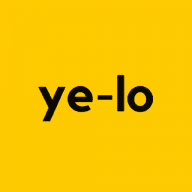 Free use of music logo required attribution (click on text to copy):
Music Logo: Middle East Logo
Source: https://www.lokhmatovmusic.com/
Free Background Music by Yevhen Lokhmatov
"Game Over Logo" is a powerful and energetic music track that combines stomp, claps, and percussion to create an explosive and engaging sound. The track is perfect for use in various projects, including openers, trailers, teasers, titles, intros, and more.
The track begins with a steady and intense stomp rhythm that immediately grabs the listener's attention. The stomp rhythm is accompanied by a series of claps that add to the energy and intensity of the track. The percussion section then kicks in, featuring a variety of drums and other percussive instruments that help to drive the track forward.
As the track progresses, the rhythm becomes more complex and layered, with additional percussion elements and rhythms being introduced. The track maintains a consistent energy throughout, creating a sense of momentum and anticipation that makes it perfect for use in promotional materials or high-energy content.
One of the key strengths of "Game Over Logo" is its versatility. The track's dynamic rhythm and percussion make it suitable for a wide range of projects, from action-packed trailers to upbeat commercials. The track's short length also makes it ideal for use as an ident or logo, providing a quick burst of energy and excitement that can help to establish a brand or project.
In terms of production, "Game Over Logo" features a clean and polished sound that is typical of modern electronic music. The track is well-mixed and balanced, with each element of the percussion and rhythm section contributing to the overall sound and energy of the track.
Overall, "Game Over Logo" is an excellent choice for anyone looking for a high-energy and dynamic music track that can be used in a wide range of projects. Its combination of stomp, claps, and percussion create a powerful and engaging sound that is sure to grab the listener's attention and leave a lasting impression. Whether you're creating a trailer for a new movie or a promotional video for a new product, "Game Over Logo" is sure to provide the energy and excitement you need to make an impact.