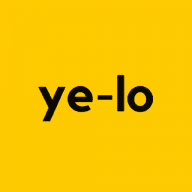 Free use of music logo required attribution (click on text to copy):
Music Logo: Middle East Logo 3
Source: https://www.lokhmatovmusic.com/
Free Background Music by Yevhen Lokhmatov

Middle East Logo 3: A Captivating Journey into the Sounds of the Orient
Introduction
Music has the remarkable ability to transport us to different cultures and landscapes, awakening our senses and immersing us in a world of diverse experiences. Among the many genres and styles that have emerged throughout history, Middle Eastern music stands out for its distinctive charm and captivating melodies. In this article, we delve into the mesmerizing instrumental track called "Middle East Logo 3," exploring its unique qualities and the myriad of applications it offers.
Overview of "Middle East Logo 3"
"Middle East Logo 3" is a remarkable instrumental music track that encapsulates the essence of the Middle East. Upon listening, one is immediately enchanted by the evocative sounds of strings, saz, and chimes, which harmoniously blend together to create a rich and vibrant auditory tapestry. The track possesses an enigmatic quality that captivates the listener, making it a perfect choice for a wide range of applications.
Applications in Advertising and Commercial Projects
With its alluring Middle Eastern charm, "Middle East Logo 3" finds an ideal home in the realm of advertising and commercial projects. The track's atmospheric and mystic undertones make it an excellent choice for promoting Middle East-based companies, travel agencies, and video bloggers. By incorporating this music into advertisements or promotional videos, businesses can instantly transport their audience to the enchanting landscapes and historic wonders of the Middle East, evoking a sense of wanderlust and cultural curiosity.
Moreover, the ethnic and oriental elements of "Middle East Logo 3" make it well-suited for commercials and documentaries exploring the rich heritage and traditions of the Middle East. Whether it's showcasing the vibrant markets of Istanbul, the grandeur of Ottoman architecture, or the spiritual significance of Ramadan, this track sets the mood and enhances the storytelling experience. The music adds depth and authenticity to these visual narratives, creating a powerful synergy between sight and sound.
Usage in Multimedia Projects
In addition to its commercial applications, "Middle East Logo 3" also shines in various multimedia projects. Film and television producers can employ this track to establish a sense of time and place, effectively setting the stage for stories set in the Middle East. From historical epics to modern-day dramas, the track's instrumental arrangement can heighten emotional moments, create tension, or provide a calm backdrop to introspective scenes.
Furthermore, "Middle East Logo 3" finds its place in video games, elevating the immersive experience of players. Whether it's an action-packed adventure set in ancient Arabia or a strategic game set in a mythical Middle Eastern realm, the music enhances the gameplay, making it more engaging and authentic. Its enigmatic and atmospheric qualities provide the perfect backdrop for virtual worlds to come alive.
Conclusion
"Middle East Logo 3" is a testament to the captivating power of instrumental music, offering a rich tapestry of Middle Eastern sounds that transport listeners to the heart of the Orient. Its enchanting strings, saz, and chimes create a truly atmospheric and evocative experience that can enhance various commercial, multimedia, and artistic projects. By incorporating this track, whether it's in advertisements, documentaries, films, or video games, creators can infuse their work with the allure and mysticism of the Middle East, captivating audiences and inviting them to embark on a sonic journey they won't soon forget.