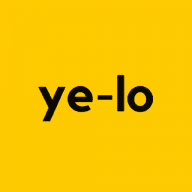 Free use of music logo required attribution (click on text to copy):
Music Logo: Game Jingle Logo 2
Source: https://www.lokhmatovmusic.com/
Free Background Music by Yevhen Lokhmatov

"Game Jingle Logo 2: A Versatile Instrumental Track for Various Media Productions"
Introduction: Instrumental music plays a vital role in enhancing the overall impact of various media productions, such as games, cartoons, commercials, and YouTube videos. The "Game Jingle Logo 2" is an exceptional instrumental track that offers a versatile and engaging musical experience. Composed with a blend of orchestral elements, this track incorporates strings, woodwinds, brass, crash, and chimes to create a harmonious and uplifting composition. In this article, we will explore the features and applications of "Game Jingle Logo 2" while highlighting its significance in different forms of media.
The Composition and Structure: The "Game Jingle Logo 2" begins with a lively and joyful orchestral arrangement, immediately capturing the listener's attention. The integration of strings, woodwinds, and brass instruments adds depth and richness to the composition. As the track progresses, the crash and chimes elements come into play, providing a delightful touch of whimsy. The seamless transitions and precise orchestration ensure a captivating experience throughout.
Applications in Games: One of the primary areas where "Game Jingle Logo 2" shines is in the realm of video games. Its energetic and positive tone perfectly complements game intros, level completions, and victory moments. The track's seamless loopability allows game developers to incorporate it effortlessly into their projects. Whether it's an action-packed adventure or a lighthearted puzzle game, the vibrant melodies of "Game Jingle Logo 2" can enhance the gaming experience and leave a lasting impression on players.
Impact in Cartoons and Animations: Cartoons and animations often rely on catchy and memorable tunes to create a distinct atmosphere. "Game Jingle Logo 2" offers just that with its jolly and uplifting orchestral arrangement. The playful notes and cheerful melodies make it an ideal choice for animated openings, interludes, or closing credits. The versatility of this track enables it to adapt to different moods and themes, making it a valuable asset for animators seeking to engage their audience with captivating music.
Commercial and Corporate Productions: In the realm of commercials and corporate videos, the right choice of music can significantly impact brand perception and viewer engagement. The positive and uplifting nature of "Game Jingle Logo 2" aligns perfectly with these objectives. Its orchestral arrangement adds a touch of sophistication, making it suitable for advertisements promoting products, services, or corporate events. By incorporating this track into commercial and corporate productions, businesses can create a memorable and appealing auditory experience for their target audience.
YouTube and Online Videos: For content creators on platforms like YouTube, the opening jingle plays a crucial role in setting the tone and grabbing viewers' attention. "Game Jingle Logo 2" offers a captivating and professional audio introduction that instantly hooks the audience. Whether it's a gaming channel, tutorial video, or vlog, this instrumental track's positive and energetic vibe helps create an immersive experience, keeping viewers engaged from the start.
Trailers and Promotional Videos: Trailers and promotional videos aim to build anticipation and excitement for various forms of media, including games, movies, and events. "Game Jingle Logo 2" can be an excellent choice for such productions, as its uplifting and orchestral composition evokes a sense of triumph and victory. By incorporating this track into trailers, producers can heighten the emotional impact of their content, leaving a lasting impression on the audience.
Conclusion: The instrumental track "Game Jingle Logo 2" stands out as a versatile and engaging composition suitable for a wide range of media productions. With its orchestral arrangement, incorporating strings, woodwinds, brass, crash, and chimes, this track creates a vibrant and joyful auditory experience. Whether it's games, cartoons, commercials, corporate videos, YouTube content, or trailers, "Game Jingle Logo 2" has the ability to enhance the overall impact and leave a lasting impression on the audience. Its positive and uplifting nature makes it a valuable asset for creators looking to evoke emotions and captivate their viewers through the power of music.