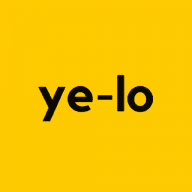 License
Included versions:
Energy Transforming Logo (0:07)
✔ You can use this music in your videos WITH MONETIZATION forever (Youtube, Facebook, Instagram,…).
➕ Included music pack with high quality WAV versions
❌ No Song Making
❌ No Audiobook
❌ No Music Remix
✔ Podcast
✔ Music on Hold, Background music (Bar, Shop, Gym,…)
✔ Digital Paid Advertising
✔ Application, Software, Game, E-learning / Online Course
✔ Application, Software, Game, E-learning / Online Course
✔ Wedding videographer
✔ Public Performance (non web): Film, Video, Play, Fair, Exhibit
✔ TV, Radio, V.O.D, Cinema
➕ You will get PDF file with license for use on email
"Energy Transforming Logo" is a modern and high-tech music intro that is perfect for projects related to renewable energy, technology, and innovation. This piece of music creates a futuristic and forward-looking atmosphere, with a sense of transformation and progress that keeps the listener engaged and inspired.
The intro begins with a pulsating electronic beat that sets the pace for the rest of the piece. This beat is soon joined by a series of high-pitched electronic tones that create a sense of urgency and anticipation. As the intro continues, the music builds in intensity, with more layers of electronic sound added to the mix.
One of the defining features of this intro is the use of stereo effects that create a sense of movement and energy. The music appears to swirl around the listener's head, creating a three-dimensional sound that is both exciting and immersive. This effect is achieved through careful mixing and panning of the various electronic elements, creating a sense of space and motion in the music.
As the intro progresses, the music evolves and transforms, much like the energy it represents. The sounds become more complex and intricate, with new layers and textures added to the mix. This evolution creates a sense of progress and growth, as if the music is moving towards a brighter and more exciting future.
Overall, "Energy Transforming Logo" is a piece of music that is perfect for any project related to renewable energy, technology, or innovation. Whether it is for a video game, a commercial, or a corporate presentation, this intro is sure to capture the listener's attention and create a sense of excitement and inspiration. The modern high-tech sound, combined with the stereo effects and sense of transformation, makes this intro a powerful and memorable addition to any project.